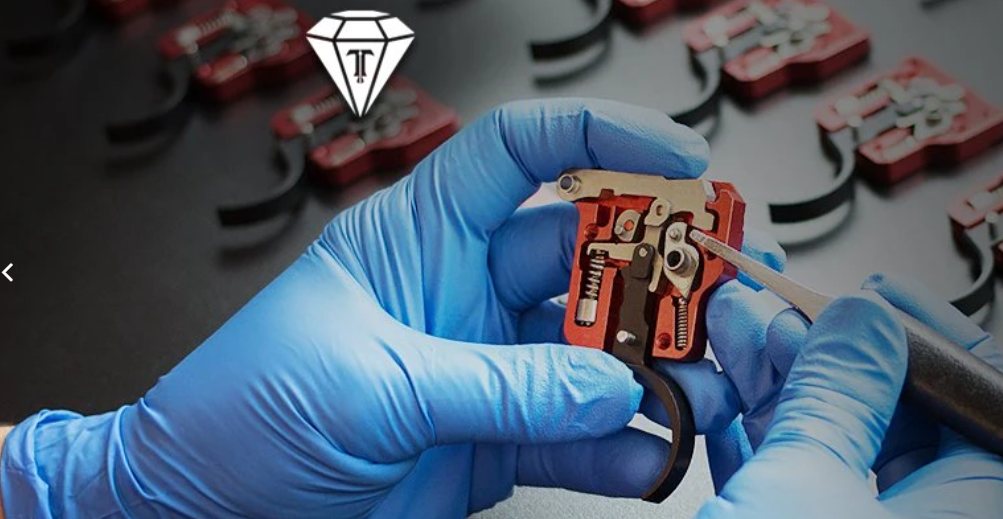 Trigger Tech
TriggerTech engineers set out to develop a Rem 700 Trigger that could safely and reliably operate at a lower pull weight without relying on static sliding friction. The variables available to them were engagement surface geometry and pressure. After many months of designing, testing and trials the team had a breakthrough with geometry and we had out first dependable 1.0lb trigger.
However being able to manufacture them proved just as challenging. Initial production yields were horrific. The odd triggers that would pass our hand testing process were placed into a green bin labeled "Special" as they seemed to defy the odds. These were sold against the open purchase order and to select custom builders in limited quantities.
After several more months of designing, testing and trials the engineering team had another breakthrough with tolerances. We developed a process that enabled us to perfectly match three critical components and eliminate stack up tolerance issues. This breakthrough enabled us to scale production to the point that we released the Special Rem 700 Trigger to the public in November 2016.
Please
contact us
if you can't find what you're looking for.