---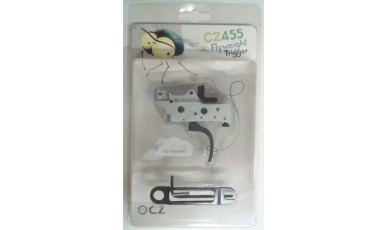 CZ 455 Flyweight Trigger
C.Z. Model 455 Flyweight Trigger Assembly. A two stage trigger kit with adjustment of both stages and trigger travel and sear size. ***Will only fit 455 rifles above serial number A956497***
---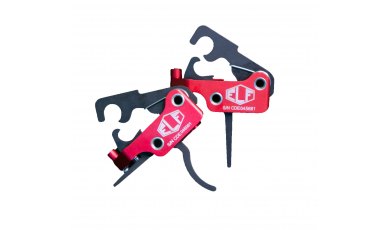 Tippmann Arms Elftmann Trigger Blade
The ELF Drop-In Match Trigger has been built for performance. The only AR- 15 trigger using aerospace grade sealed bearings, making for an incredibly smooth and fast trigger pull. Pull weight is so easy to adjust it can be done in seconds without removing the trigger from your lower receiver. A second-to-none AR- 15 drop-in trigger system that is strong and light, made of wire EDM machined, hardened A2 tool steel and lightweight aircraft-grade aluminum. Installation can be done in minutes using your AR's original hammer and trigger pins. The match trigger may be ordered with a curved or straight shoe. The amazingly short takeup, glass-rod crisp break and next to zero over-travel can be compared to the finest custom 1911 triggers. Adjustability puts you in charge based on your current use. If you are looking for the finest adjustable trigger for your AR-15 platform, this is the trigger system for you.
---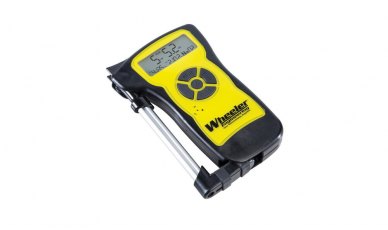 Wheeler Professional Digital Trigger Gauge
Wheeler's Professional Digital Trigger Gauge features an over-molded design and soft touch buttons for comfort and a consistent line of pull. Includes bladed trigger adapter to allow use with triggers that have internal safety blades such as: Glock®, Ruger®, Savage®. Also includes a foam lined storage case.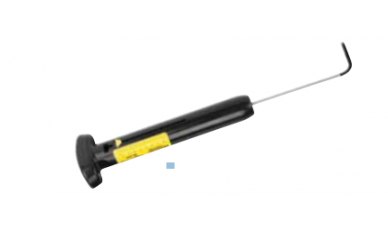 Wheeler Tigger Pull Scale
The Wheeler® Trigger Pull Scale accurately measures trigger pull weight from 8 ounces to 8 pounds. It features an ergonomically shaped handle for consistent direction of pull. Highly visible increment markings and easy to read sliding indicator that stays on the maximum weight registered make it easy to read. It measures in 2 ounce increments and is accurate to +/- 2 oz. The trigger pull scale is an excellent tool for use when adjusting triggers to ensure accuracy and maintain safe performance.