Our Training Courses
Rifleman Firearms Shooting Improvement Courses
Firearms Awareness, Public Safety & Safe Handling Courses
If you're new to rimfire or centrefire shooting disciplines, or you would just like to know a little more from seasoned shooters then come along to one of our informative and accredited Firearms Awareness, Public Safety and Safe Handling courses.
The course Rifleman Firearms comprises of a classroom interactive session covering topics such as calibre comparisons, ballistics, general firearms awareness, your license application process, public safety expectations and the law to bring you up to speed to raise competence and awareness of either what you already use or the capabilities and characteristics of what you are applying for.
So, if you are applying for the grant of a new firearms certificate (FAC) or considering a variation to acquire a more powerful calibre, demonstrating to your local police licensing authority the due diligence and competence that you've attended an awareness training course will demonstrate your responsible attitude and assist you in your application.
Reloading Courses
We run courses to introduce the beginner to reloading their own ammunition through to advanced reloaders who want to iron out those anomalies that have raised their ugly heads preventing them from achieving those one-hole groups they're aiming for.
There are differences in working and prepping both 'virgin' and 'fire-formed' brass, each require subtle preparation differences to maximise its potential to contribute to ultra-accurate rounds.
There are also critical 'external' preparations the reloader needs to consider and understand such as chamber measurements, understanding seating depths, pressure signs and measuring velocities are often the most misunderstood and over looked elements of the process. Ensuring the reloading kit being used is of sufficient quality and reliability is also critical to developing reliable and consistent processes and replicating those same steps each and every time. All that preparation and patience in turn creates consistently accurate rounds.
Here's a few images of what our customers are achieving after coming on our of our reloading courses.
---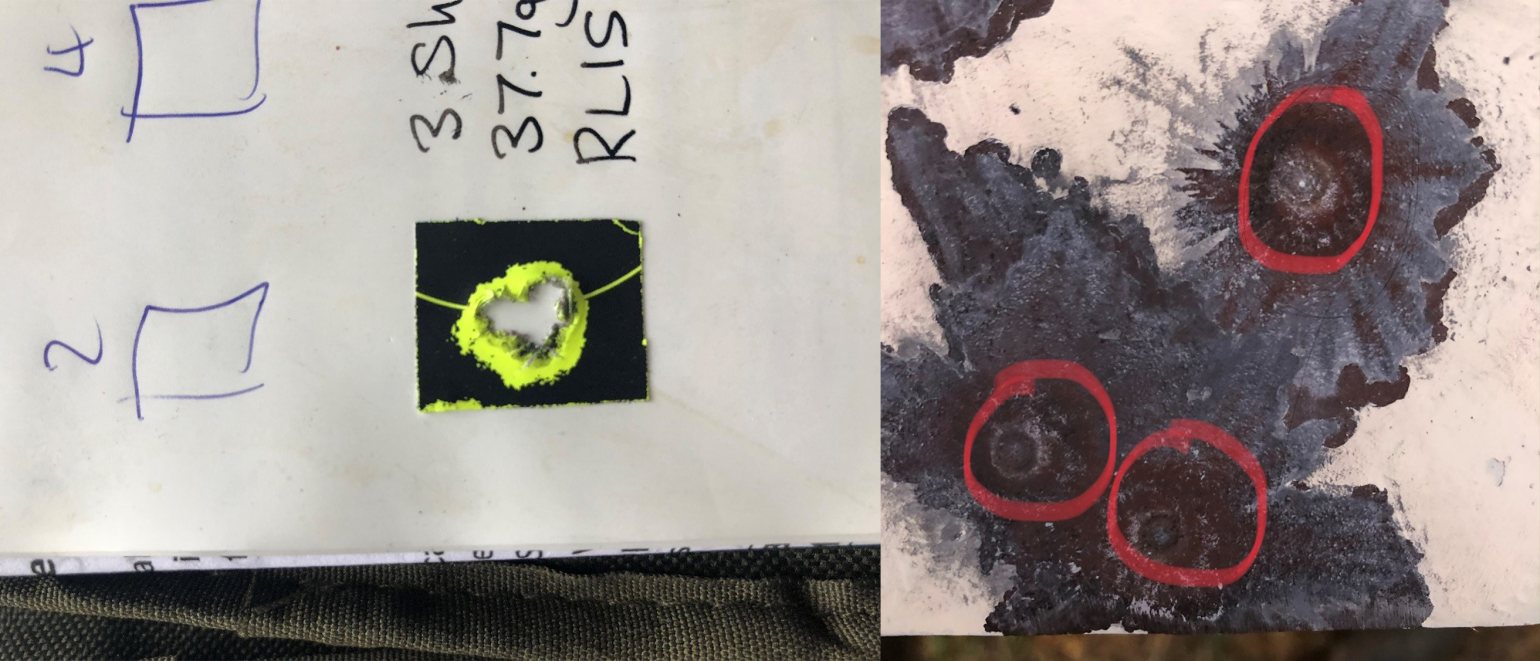 ---
The above is the first results of a migration from a factory ammo user to a target round developed for his .243 for 1,000 yards plus - I accompanied him on a 750-yard practice run and he hit a 50mm group on the gong which is shown on the right.
The second example is a screen shot from a shoot at Bisley, it's using a gun we built for a different customer in 6mm BR using a Savage action, Lothar Walther barrel and bedded GPS stock and put him through a reloading course and now he's consistently hitting V bulls even at 1,000 yards, this image gives him a 5 shot same-hole group at 200 yards.
---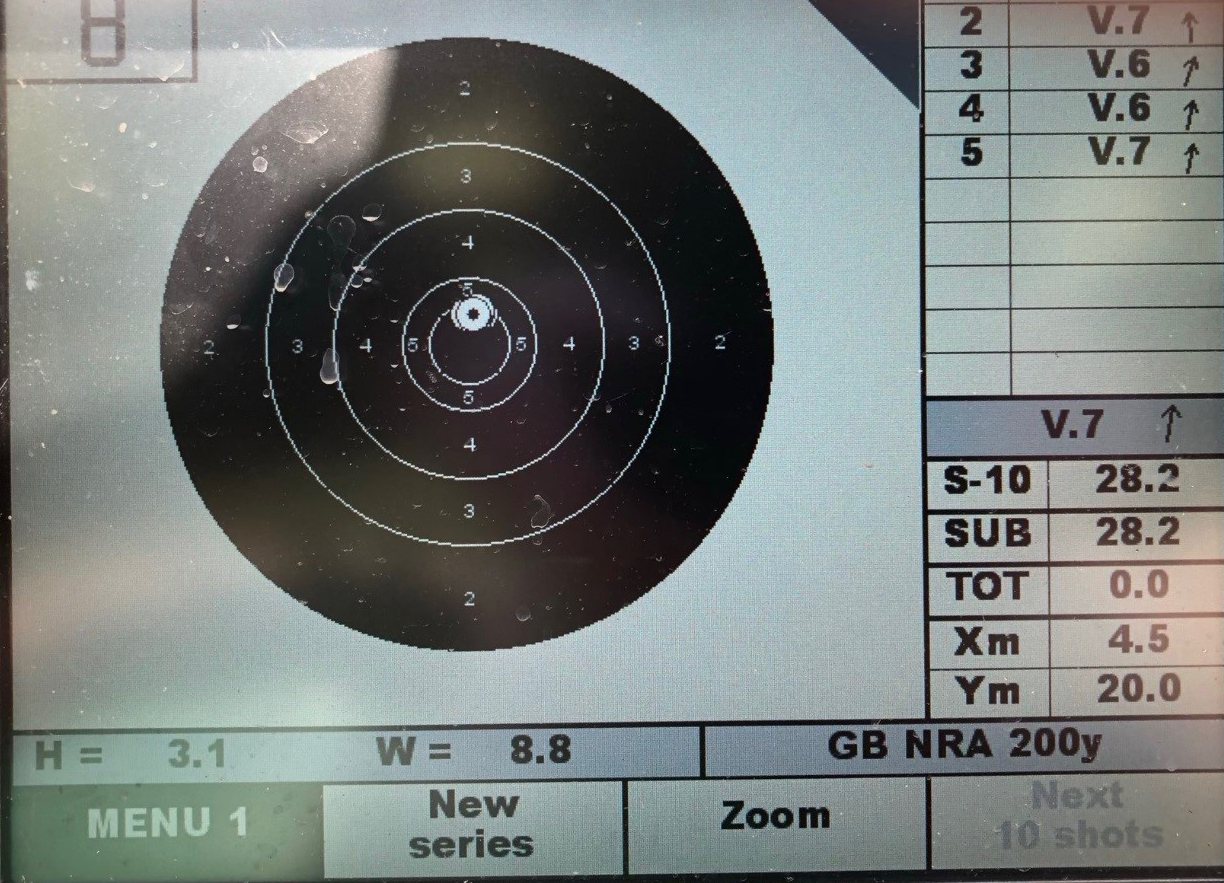 ---
That's the sort of success we're seeing - you could do that too!
Accuracy Improvement Courses
The simplest of improvements can often make the most dramatic improvements in accuracy and when things go well, confidence improves then the whole experience is a positive and enjoyable time. These improvements are often a one-off tweak and can be easy to fix but are regularly over looked or deemed not to be that important such as setting the correct eye relief and ensuring the scope height is set correctly and totally parallel and square to the receiver and barrel are simple adjustments but are also accuracy-killers if not set up & aligned correctly.
Other areas of high importance that need some sort of check and attention is managing your breathing, recognising flinching, reducing trigger pull weight and ensuring correct and comfortable cheek positioning on the stock are also critical to consistently correct mounting and therefore repeatable accuracy.
We will teach you how to apply and keep all these points in check, there is then o substitite for regular trigger time and ironed out practice to improve your shooting. The old saying 'practice makes perfect' really is very true in all shooting disciplines but be careful not to self-teach yourself bad habits and incorrect steps that prevent you from achieving ultimate accuracy. Come along on one of our courses and start your journey on the right track.
Pricing & application forms for our training courses will be available in the next couple of months!
---