---
Bergara folding shooting seat
A light, portable chair designed for easy transportation, with a swivel arrangement (360º) that ensures the best possible shooting position, adaptable to all kinds of terrain thanks to its adjustable legs and featuring a comfortable seat for enjoying the time spent hunting. Completely foldable. Weight approx. 2.9kg. Swivel seat with padded cushion. Adjustable legs for stability...
---
---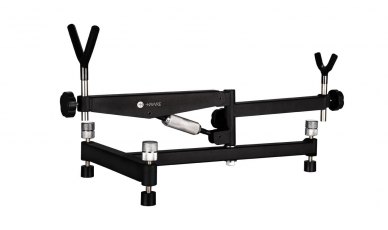 Hawke Pro Benchrest
From humble beginnings in our founder's garage over 40 years ago, Hawke has become a world leader in sport optics. Headquartered in the United Kingdom with a presence in over 60 countries and expanding to the United States in 2007, we are still a family-run business today.
---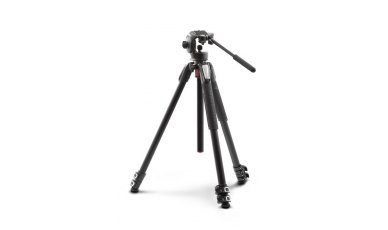 Meopta/Manfrotto Tripod
In 1933 Optikotechna Company was established in Prerov by entrepreneur Ing. Alois Benes and physics professor Dr. Alois Mazurek. Dr. Mazurek developed the first enlarging objective in Czechoslovakia. In 1933 - 1935 Optikotechna began production of darkroom equipment, including enlargers and lenses.
---
Primos Trigger Stick Gen 3 Tall Tripod
Like every Trigger Stick, the new Primos Trigger Stick Gen 3 adjusts to your desired height with just one hand and the pull of a trigger. The new Quick Detach Yoke System with Integrated Lock makes it easier than ever to switch from gun to optics and back again. Smoother panning action helps you rotate, scan and find your perfect shot effortlessly. It's the next level of Trigger Stick to give you the next level of confidence in every shot in all terrain – standing, sitting, or kneeling! Our patented Trigger Stick has been upgraded to perform even better. By far its the quickest most effective shooting stick to give you solid shooting support. We have advanced our design by incorporating a quick detach yoke system that allows for easy transitions for a shooting stick to a smooth panning support for optics or cameras. The Extreme Leg Angles give you the versatility of being able to set up quickly on any terrain from nearly any position. The Primos Trigger Stick Gen 3 is the ultimate solution for making your shot accurate no matter where you are.
---
---