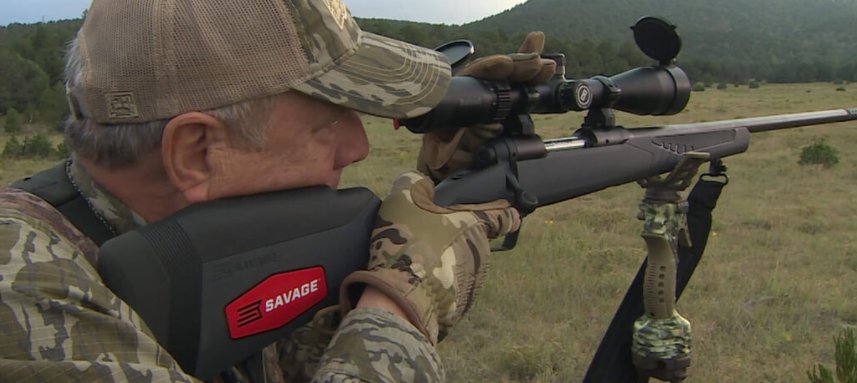 Primos Hunting
Ask any hunter who makes the best game calls and chances are you'll hear the name Primos. Will Primos, to be exact. As a 5-year old boy in Jackson, Mississippi in 1958, Will wanted nothing more than to tag along on duck hunts with the older boys in the family. When the day finally arrived, he was hooked on hunting for life. And a legendary journey that helped teach an entire generation become better hunters began.

In 1963, at the age of 11, Will crafted his first a duck call after a special day spent hunting in green timber with his Uncle Gus. "Uncle Gus was an expert duck caller, and I was absolutely enthralled hearing him make that call sing. That was my first experience witnessing the magic. And when I got home, I made my own call by copying my uncle's."

Will continued to hunt through high school and into college. "Anything that flew, crawled, walked or swam, I was after it." Along the way, he tinkered with nearly every tool of hunting he could get his hands on. From duck calls to his own first bow if Will couldn't buy it, he simply made it.
---
Primos Trigger Stick Gen 3 Tall Tripod
Like every Trigger Stick, the new Primos Trigger Stick Gen 3 adjusts to your desired height with just one hand and the pull of a trigger. The new Quick Detach Yoke System with Integrated Lock makes it easier than ever to switch from gun to optics and back again. Smoother panning action helps you rotate, scan and find your perfect shot effortlessly. It's the next level of Trigger Stick to give you the next level of confidence in every shot in all terrain – standing, sitting, or kneeling! Our patented Trigger Stick has been upgraded to perform even better. By far its the quickest most effective shooting stick to give you solid shooting support. We have advanced our design by incorporating a quick detach yoke system that allows for easy transitions for a shooting stick to a smooth panning support for optics or cameras. The Extreme Leg Angles give you the versatility of being able to set up quickly on any terrain from nearly any position. The Primos Trigger Stick Gen 3 is the ultimate solution for making your shot accurate no matter where you are.