GSG
"All achievements have their beginning in an idea" – Napoleon Hill
Ever since its establishment in 2002, entrepreneurial courage and the demand for maximum quality have been characteristic for GSG. Products by Specialists– this guiding principle expresses the commitment of experienced professionals and can be found in any of our products. As one of the leading manufacturers of firearms in Caliber .22lr. We enjoy the confidence of gun lovers worldwide. We also delight our customers with innovative ideas in the fields of softair guns, air guns, outdoor and security products
Inventiveness and technical knowledge help us to always strike out in new directions and to develop products which best fits the needs of our customers. Many years of experience, commitment and creativity are our success factors.
---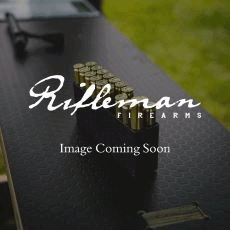 1911 Black
GSG 1911 replica in .22lr with a black cerakote finish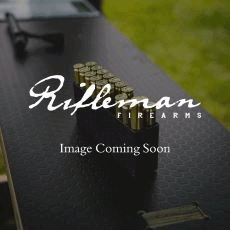 PRO TSC 1911
A used condition Pro TSC 1911 made by GSG as seen in the pictures with a couple marks here and there form use but in full working order. comes with 1 x 10 Rnd Magazine
---
GSG Model 16 Semi-Auto Rifle
Based from an iconic design this .22LR rimfire semi-auto is renowned not only for it's looks but also it's reliability. The collapsible stock with included magazine holder, provides the user with variable adjustments and with the picatinny rail system allows for a multitude of aftermarket accessories. With ambidextrous charging handle, 22 round magazine capacity and a full length top receiver picatinny rail the 16 is the ideal firearm for every shooters plinking needs.
---
GSG 1911 Long Barreled Pistol
Manufactured especially for the UK shooting market, the GSG 1911 Standard LBP is as light and versatile as traditional pistols, but with an added non-removable arm support, allowing it to classify as a Section 1 firearm. The Standard pistol, which features a spring blowback system, semiautomatic reloading, and manual safety systems, has been designed in close collaboration with Edgar Brothers. The pistol's design draws on GSG's renowned 1911 .22LR model for inspiration, but has been modified to comply with UK firearms legislation. The pistol incorporates a shrouded barrel resembling a moderator which means the barrel length meets the required 300mm minimum, and an arm brace, which ensures the overall length of the firearm adheres to the 600mm requirement.

GSG Firefly Long Barreled Pistol
Modelled from a classic pistol design the Firefly is the newest member of the LBP line up from GSG. This double action, hammer fired Long Barrelled Pistol is more to offer than just its looks. The 300mm barrel is shrouded for a sleek look with a metal magazine for reliable feed and function.
GSG Categories