CZ 600 Range Rifle - PRE ORDER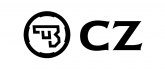 Designed from the ground up to fulfil the hopes and dreams of the modern shooter, the CZ 600 is rifle like no other. Built around a highly modular concept that encompasses reliability, durability and functionality, this rifle is set to redefine what a great rifle, can and should be! Unlike many rifles in its class the CZ 600 is a truly modular rifle that allows users to change calibre and barrel profile with ease. The basis for this process is a durable aluminium receiver that in certain models encorporates picatinny mounting as standard.
Moving forward from the receiver, shooters are treated to a threaded cold hammer forged barrel, fitted with a short rotation bolt and a fully adjustable trigger. Housing the mechanicals are a selection of stocks designed to meet the various needs and disciplines associated with contemporary rifle shooting.

Available to be ordered in
Product Description
The CZ 600 RANGE is a versatile target and hunting rifle for highly precise shooting at medium to long distances. It comes with a guaranteed, factory-tested accuracy of sub-0.75 MOA at 100 meters (five-shot groups when using match-grade factory ammunition). A heavy, CZ cold hammer forged barrel ensures it meets its accuracy requirements and features a muzzle with standardized threading for easy mounting of accessories. A solid laminated wood stock contributes to comfort and precise shot placement, with the buttstock ensuring stability and reliability when shooting with support. A tool-free, adjustable comb allows the stock to be fine-tuned to each shooter's needs. A rail under the toe allows a monopod to be easily attached for stable elevation adjustments. The pistol grip is designed for right-handed shooters and provides comfortable thumb and hand support during extended range sessions. The stock is equipped with double-sided QD sockets for installation of quick disconnect sling swivels.
This model features a nitrided steel receiver drilled and tapped to accommodate Remington 700 style bases and mounts. The aluminum bolt knob is color matched to the stock.
FEATURES
• Adjustable Laminate Stock
• Adjustable Trigger
• Detachable Magazine
• Cold Forged Barrel
SPECIFICATIONS
Barrel Length: 24" / 61 cm
Threaded Barrel: Yes
Overall Length: 44" / 111.3 cm
Orientation: Right Hand Stock & Right Hand Bolt
Magazine Capacity: 5 Rounds
Calibre: .223
DELIVERY INFO
A delivery cost will be added to your order at checkout and is relevant for standard delivery to England, (parts of) Scotland and Wales (excluding Channel Islands) at £6.95 for 2-3 day delivery.
PLEASE NOTE: All items deemded as a 'Firearms' or over the standard delivery weight limit (Gun Safes) may have extra charges for delivery. You must enter an RFD (registered firearms dealer) address at the checkout for all firearms orders that are not being collected in store.
Delivery costs to the Highlands and Islands are detailed at the checkout.
Please see full information here
RETURNS/CANCELLATIONS
As detailed in our Terms and Conditions you may cancel your order at any time up to the end of the seventh (7th) day from the date you received the goods. Unless the Goods are faulty (verified by us) or obviously not the goods originally ordered we reserve the right to reclaim all costs incurred by us in recovering them from you and may set such costs off against the amount to be re-credited to your debit or credit card. See more info here

Note: Currently not available for delivery to Ireland, Europe, North America, Australia and New Zealand and R.O.W..
ZERO MY RIFLE
Benefits from buying your new rifle & scope at Rifleman Firearms. One of our unique services we offer free to package purchasers, is to professionally set up your new rifle, level the scope, set up the correct eye relief and zero it on one of our ranges, so you are ready to shoot as soon as you head home. So, there's no need to find a sheltered corner in your local field and lay down in wet grass to try and zero it - we will do that with you in controlled conditions to ensure greater accuracy and save you time, ammunition and money!
Collect in Store
This item is available for collection.
Home Delivery
UK mainland delivery from £25.00
Loyalty Scheme
Earn up to 1584 loyalty points with this product.
People who bought this also bought...
---
---
---
---
---