ASE
---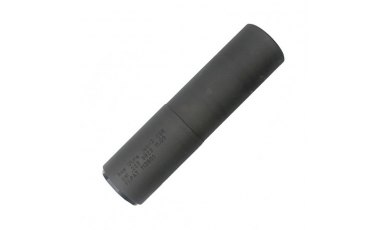 ASE Utra Jet-Z Compact Moderator
The Ase Utra jet-Z COMPACT is a high-performance suppressor designed for centrefire rifles up to .300 Win Mag calibre.(using .30 Cal model) The jet-Z COMPACT suppressors are all-steel, all-welded units rated for hunting, sport shooting or professional use on bolt-action or semi-automatic weapons.The jet-Z COMPACT suppressor adds only 493 to 514grams net weight and 155 mm net length to a typical rifle – and with a diameter of just 40mm, the suppressor is slim enough to be used with low mounted telescopic or iron sights.
---
Ase Utra S Series SL7i
S series SL7i sound suppressors are available in various calibres, from .308 Win up to 9.3×66. SL7i suppressors are updated and lightened variants of the earlier S7 suppressor. S series SL7i suppressors are manufactured out of 300 series stainless steel and are assembled by welding. Sound suppression 30–33 dB (1 m left of the muzzle, .308 Win), 26–28 dB (shooters ear, .308 Win). Weight 465–485 g (.30, 8mm), 570–590 g (.300 / .338). Diameter 44,5 mm (.30, 8mm), 45 mm (.300/.338).