---
Henry Repeating Arms .22 LR Golden Boy
Excellent condition Henry under lever in .22LR. It is the golden boy edition and looks fantastic, Great fun on the range. The rifle has had a rail fitted in place of the original rear sight with a hawke 2-7x32 Vantage scope on top. The original rear sight is also included.
Howa 1500 6.5 Creedmoor Rifle
A Howa 1500 6.5 Creedmoor in excellent condition, a perfect hybrid rifle that can be used for stalking but also at the range. Included with the rifle is a Vortex Viper 6-24x50 VMR-1, Wildcat Evolution sound moderator, and a Harris style 6-9" bipod. The Bifrost is rugged stock and weatherproof with an ergonomic grip and fore-end that give you full control over your rifle in any condition. This stock has a height and canting adjustable recoil pad as standard and it is spigot ready. Picatinny rails, flush cups, QR sling mounts, bipod sling stud installed, you name it. Every Howa Rifle from firing pin to barrel is perfectly designed, quality machined, fitted with exacting tolerances and all with superior hammer forged pre-hardened steel. All Howa Rifles are equipped with outstanding technical features and innovations.Howa Actions feature a machined receiver and forged bolt. The bolt features an integral bolt handle and pressure vent holes.
---
Ruger .22 LR 10/22 Custom
This is a 1996 Action, rebarrelled in 2003, extended cocking handle, extended bolt release, Hogue Black stock, Picatinny Rail and Tasco 6-24x50 Scope. Comes with 1x 10 round magazine.
Sako S20 Hunter .270 Rifle
This packaged next to new Sako S20 in .270 has seen less than 50 rounds and in in immaculate condition. The customer had just bought and fitted before selling, the brand new S20 camo foreend and buttstock which have just been released. The rifle is fitted with a Steiner Ranger4 3-12x56 with the 4A-I reticle Illuminated, also included is a Stalon victor L moderator, a Harris bipod, 2 x Magazines, a Sako rifle slip and both the original grey stocks and boxes are included.
---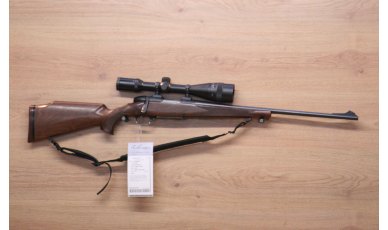 Browning A-Bolt Hunter .243 Rifle
A very nice A-Bolt version that shoots verysmoothly with a clean barrel - not threaded. It has a box floorplate magazine and comes complete with bases, rings and a EB3-18x50 AO IR scope. A perfect woodland stalking gun and reduced from £500 to £429
---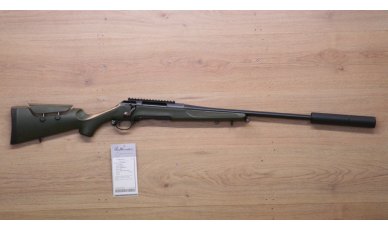 Haenel JAEGER 10 .243 Rifle
Immaculate condition gun less than 6 months old used for a couple foxes and 1 dear, customer is only selling due to upgrading calibre. Also comes with MAE over barrel moderator for .243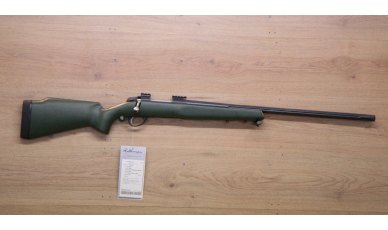 Sako A7 Roughtech Range .308 Rifle
Immaculate condition Sako A7 Roughtech Range in .308 Well balanced and comfortable, 26" Cold hammer forged barrel, perfect for range use or stalking. A very capable rifle at a very reasonable price
---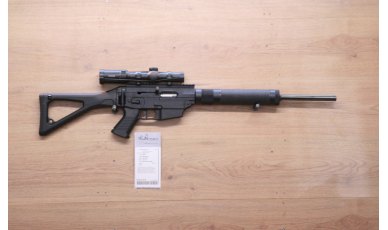 Sig Sauer SIG-522 .22 LR Rifle
Very good example of a sig-522 in good condition. It has been fitted with an aftermarket Hogue forend and comes with two magazines, 1 x 25 rnd and 1 x 15 rnd, the rifle is NOT threaded and the barrel is 20" in length. Also included with the rifle is Hawke Vantage 30 WA 1-4x24 and mounts all set up.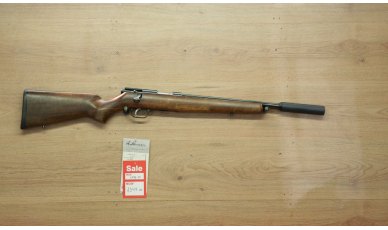 Weihrauch HW66 .22 LR Rifle
A nice condition Weihrauch HW66 .22LR. The actgion and Rekord 2-Stage trigger are smooth and world class engineered. A really nice hunter/ bench rest gun.
---