Range Info
---
Welcome to
Interested in shooting? We can offer a variety of shooting experiences from beginner have-a-go sessions to tactical training classes. Both ranges, full-bore and air rifle are available to book 7 days a week to zero your scope, test your home loads or just plink! We have introduced a whole new selection of activities including our new C02 pistol training area which is perfect for BB & Pellet pistols/revolvers.
The range is also home to the:
Rifleman Firearms Target Shooting Club. (Rimfire/Centre-fire).
Rifleman firearms Airgun Club.
Umarex practical pistol training area.
Various firearm training courses.
To book yourself in please give us a call on 01458 553062.
---

---
Our Air Rifle Range
10 open lanes with a selection of reactive targets from 15 to 90 yards
2 enclosed zeroing lanes with electronic retrieval target systems out to 60 yards – great for zeroing in that new scope & pellet testing
Flood lit targets so you can shoot day or night
Fully enclosed shooting points with the option of standing or sitting positions .
On-site airgun and air tank filling available
Club membership available with discounts on daily and hourly shooting, exclusive competitions, club rifle hire and free PCP air refills
---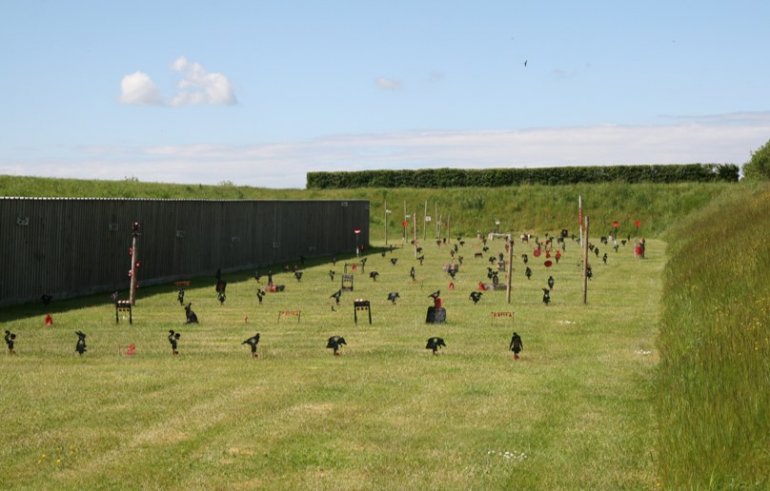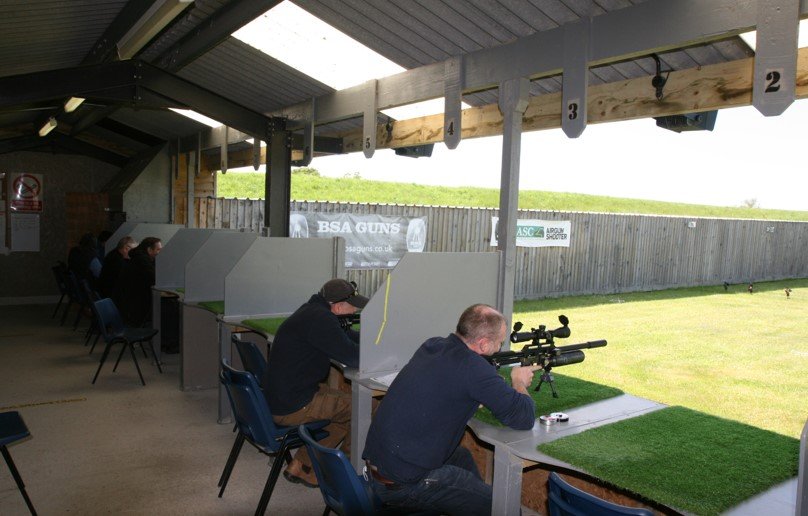 ---
Full-Bore Range
100m, 5 secure firing points with High Muzzle Energy (HME) Hardox steel ballistic protection cubicles on each lane.
Muzzle blast shields between each firing point.
Automatic, programable, turnable and variable distance electronic targets in yards or meters – up to 100 meters.
Prone, bench & standing firing options.
Heated firing points.
Built to UK Ministry of Defence (MOD) specification.
Perfect location for round batch testing, load development and zeroing.
Underground with zero bullet-stray capability.
Certified to 13,600 Joules (typically up to .338 Lapua Magnum calibre).
Lit with variable ventilation throughout.
Ballistic dampening around the firing points.
No ambient outside noise pollution.
All shot lead and brass recycled to be environmentally sensitive.
Can be booked for indoor windless airgun pellet batch testing*.
---
---
If you have anymore quesitons please call us on 01458 553062.
---