Annealing Made Perfect (AMP) Mark II
Increase your accuracy by annealing your cases
A new level of precision for the reloader
A pre-programmed, fully calibrated induction cartridge annealer
Get exact and repeatable neck hardness EVERY TIME
All program settings established by laboratory micro-Vickers neck hardness tests.
No assembly required – start annealing brass right out of the box.
Change from one cartridge type to another in seconds.
All cartridges from 17 Hornet to 460 Weatherby.
No guesswork – no temperature pastes. Just select the correct pilot and program for your cartridge, and start annealing.
USB port to future proof for software updates.
Consistent neck hardness means more consistent pressure and velocity, and that means…TIGHTER GROUPS and CASES LAST LONGER

Available to be ordered in
Product Description
Uniquely, the induction annealer has adjustable power and time settings built into the pre-programs. This allows small and very precise increments in annealed neck hardness. When setting the correct program for new brass, we start low and work up until we achieve the target hardness.
We then publish these results in the settings page on our website for the benefit of all AMP users. This is an on going effort made possible by the hundreds of samples we have received for testing. This is a free service we encourage customers to use as it guarantees an accurate result.

The MARK II Annealer also comes complete with the AZTEC mode which allows you to analyse your own brass and generate the correct setting yourself rather than sending it to us.
FEATURES
Power Input
The AMP annealing machine allows for a universal power input. This means it can operate anywhere in the world at any line voltage ranging from 85V to 265V. It is rated for up to 750 Watts, but operates at under 600 Watts, or less than a small microwave oven.
Cooling
The output inductor features a custom manufactured ferrite core with an air gap designed to focus magnetic fields. This means there is no work coil, and therefore nothing to burn out or need replacing. Because there is no work coil, there is also no need for water cooling. The ability of the annealer to run for extended time depends partly on the ambient room temperature. Avoid using in direct hot sunlight or high temperature conditions. A room temperature of 70?F/20?C is ideal.
Thermal Protection
In common with any induction heater, with extended use, the output inductor will gradually heat up. Multiple fans are installed in our annealer to keep the circuitry and inductor cool. After 40 – 50 cases have been annealed, the top of the unit behind the pilot will start to feel warm to the touch. This is normal.
The MARK II annealer features auto adjusting fans which will increase in power as the annealer warms up. In the event that the output inductor should reach 190F/90C (inside the annealer), a thermal cut out will activate to protect the unit. If that occurs, leave the annealer turned on so the fans continue cooling. It will automatically reset after 30 minutes, once cooling is complete.
Run time
Our new circuitry means that provided ambient temperature is around 70F/20C, the annealer can be run continuously for a minimum of 200 cases on any program setting without approaching cut out. Many customers go well beyond this.
Safety
AMP features a full shielded housing. By the very nature of induction, electromagnetic interference is produced when the unit is powered up. If uncontrolled this can affect other electrical devices, such as radios. For that reason federal regulations apply. Our shielded housing and electrical filtering effectively blocks and contains all these emissions. AMP has now passed all international EMC standards. The unit even features internal shielding enclosures to ensure accurate and reliable performance.
DELIVERY INFO
A delivery cost will be added to your order at checkout and is relevant for standard delivery to England, (parts of) Scotland and Wales (excluding Channel Islands) at £6.95 for 2-3 day delivery.
PLEASE NOTE: All items deemded as a 'Firearms' or over the standard delivery weight limit (Gun Safes) may have extra charges for delivery. You must enter an RFD (registered firearms dealer) address at the checkout for all firearms orders that are not being collected in store.
Delivery costs to the Highlands and Islands are detailed at the checkout.
Please see full information here
RETURNS/CANCELLATIONS
As detailed in our Terms and Conditions you may cancel your order at any time up to the end of the seventh (7th) day from the date you received the goods. Unless the Goods are faulty (verified by us) or obviously not the goods originally ordered we reserve the right to reclaim all costs incurred by us in recovering them from you and may set such costs off against the amount to be re-credited to your debit or credit card. See more info here

Note: Currently not available for delivery to Ireland, Europe, North America, Australia and New Zealand and R.O.W..
ZERO MY RIFLE
Benefits from buying your new rifle & scope at Rifleman Firearms. One of our unique services we offer free to package purchasers, is to professionally set up your new rifle, level the scope, set up the correct eye relief and zero it on one of our ranges, so you are ready to shoot as soon as you head home. So, there's no need to find a sheltered corner in your local field and lay down in wet grass to try and zero it - we will do that with you in controlled conditions to ensure greater accuracy and save you time, ammunition and money!
Video
Please allow Cookies to view video content
Collect in Store
This item is available for collection.
Home Delivery
UK mainland delivery from £6.95
Loyalty Scheme
Earn up to 1416 loyalty points with this product.
People who bought this also bought...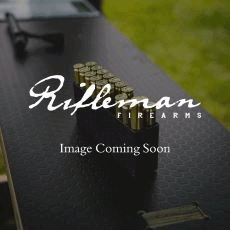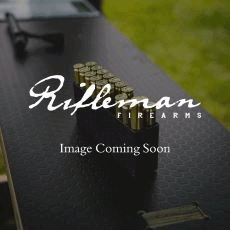 ---