Sig Sauer
SIG SAUER world renowned firearms are the weapons of choice for many of the premier global military, law enforcement and commercial users.
In our world-class facilities, we build the toughest, most precise rifles, pistols, suppressors, optics, ammunition, and airguns, while offering the finest firearms training — all as a fully integrated system. We do this because we share the same drive to be the best, the same love of freedom, the same unwillingness to compromise — as those who choose SIG.
---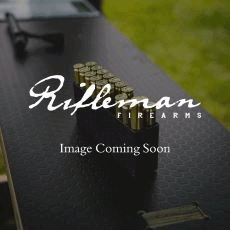 SIG-522
Very good example of a sig-522 in good condition. It has been fitted with an aftermarket Hogue forend and comes with two magazines, 1 x 25 Rnd and 1 x 15 Rnd. the rifle is NOT threaded and the barrel is 20" in length.
---
Sig Sauer SIERRA3BDX 3.5-10X42 Optic
REDUCED TO CLEAR Reticle: BDX-R1 Digital - Rangefinder not included Disguised within the form factor of a traditional riflescope lies the power of the SIG SAUER BDX Ballistic Data Xchange. The SIERRA3BDX riflescope provides the hunter an illuminated auto-holdover dot on targets when coupled with a BDX capable KILO rangefinder. Featuring exceptional SpectraCoat lenses, LevelPlex digital anti-cant, and KinETHIC kinetic energy transfer indicator, the SIERRA3BDX is incredibly simple to use. Range a target, put the holdover dot on target, pull the trigger, impact. SIG SAUER's BDX, just CONNECT THE DOT
Sig Sauer SIERRA3BDX 4.5-14X44 Optic
REDUCED TO CLEAR Reticle: BDX-R1 Digital - Rangefinder not included Disguised within the form factor of a traditional riflescope lies the power of the SIG SAUER BDX Ballistic Data Xchange. The SIERRA3BDX riflescope provides the hunter an illuminated auto-holdover dot on targets when coupled with a BDX capable KILO rangefinder. Featuring exceptional SpectraCoat lenses, LevelPlex digital anti-cant, and KinETHIC kinetic energy transfer indicator, the SIERRA3BDX is incredibly simple to use. Range a target, put the holdover dot on target, pull the trigger, impact. SIG SAUER's BDX, just CONNECT THE DOT
---
Sig Sauer Cross Rifle
Designed and built from the ground up at the SIG SAUER research and development facilities in New Hampshire with the input of hunters, military snipers and elite long-range shooters, the CROSS rifle was created to meet the demands of both precision long-range shooting and extreme backcountry hunting. The 6.5 Creedmoor ONLY comes with an Aimsport Triton Predator II sound moderator. Great Deal ! Check out our review of the NEW Sig Sauer Cross
Sig Sauer Categories