BSA GRT Lightning SE Beech Air Rifle

To create our new GRT Lightning SE, we have taken our successful Lightning model, added the SE improvements and finally exchanged the traditional steel main spring for Gas Ram Technology.
There are considerable benefits to the shooter of switching to a gas ram powered air rifle. The action of cocking the gun is smoother requiring the same pressure from the beginning to the end of the stroke; vibration when firing is reduced as the ram runs effortlessly down the cylinder and accuracy to target is improved as the pellet exits the barrel at greater speeds.

Available to Back Order
Available to order
Product Description
For many years BSA has been making gun barrels of the highest quality. Indeed, BSA is the only volume manufacturer of Air Rifles which uses Cold Hammer Forged barrels. These are usually reserved for use in high grade and military Fire Arms.
In addition, the new GRT Lightning SE has a volumetric silencer to reduce muzzle blast and Maxi-Grip scope rail for maximum dampening effect. The new adjustable two-stage trigger takes minimal pressure to fire and the newly designed chequered beech stock all adds up to an attractive, high performing package suitable for hunters and pest controllers.
FEATURES
Gas Ram Technology: The GRT Lightning SE is powered by a gas ram filled with pressurised nitrogen for consistent power.
Recoil Absorbing Butt Pad
Ambidextrous Beech Stock
2 Stage Trigger
Cold Hammer Forged Barrel
Full-Barrel Silencer
SPECIFICATION
OVERALL LENGTH: 95cm / 37.5in
BARREL LENGTH: 37cm / 14.5in
WEIGHT: 3kg
CALIBRE: .177 | .22  
MAX MUZZLE VELOCITY: 807m/s | 571m/s
DELIVERY INFO
A delivery cost will be added to your order at checkout and is relevant for standard delivery to England, (parts of) Scotland and Wales (excluding Channel Islands) at £6.95 for 2-3 day delivery.
PLEASE NOTE: All items deemded as a 'Firearms' or over the standard delivery weight limit (Gun Safes) may have extra charges for delivery. You must enter an RFD (registered firearms dealer) address at the checkout for all firearms orders that are not being collected in store.
Delivery costs to the Highlands and Islands are detailed at the checkout.
Please see full information here
RETURNS/CANCELLATIONS
As detailed in our Terms and Conditions you may cancel your order at any time up to the end of the seventh (7th) day from the date you received the goods. Unless the Goods are faulty (verified by us) or obviously not the goods originally ordered we reserve the right to reclaim all costs incurred by us in recovering them from you and may set such costs off against the amount to be re-credited to your debit or credit card. See more info here

Note: Currently not available for delivery to Islands and Channel Islands, Ireland, Europe, North America, Australia and New Zealand and R.O.W..
ZERO MY RIFLE
Benefits from buying your new rifle & scope at Rifleman Firearms. One of our unique services we offer free to package purchasers, is to professionally set up your new rifle, level the scope, set up the correct eye relief and zero it on one of our ranges, so you are ready to shoot as soon as you head home. So, there's no need to find a sheltered corner in your local field and lay down in wet grass to try and zero it - we will do that with you in controlled conditions to ensure greater accuracy and save you time, ammunition and money!
Product Features
Calibre: .177, .22
Orientation: Right Handed
Collect in Store
This item is available for collection.
Home Delivery
UK mainland delivery from £25.00
Loyalty Scheme
Earn up to 298 loyalty points with this product.
You may also like...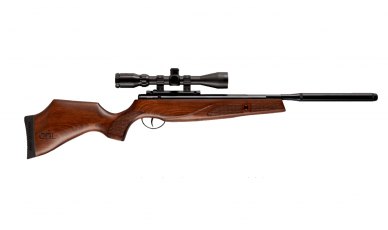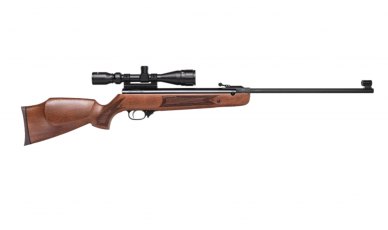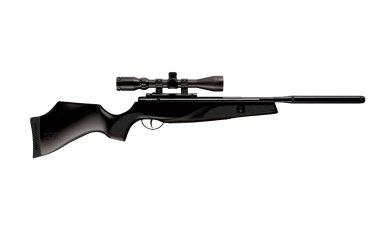 People who bought this also bought...
---
---
---
---
---