---
Firearms Awareness Course (Inclusive of shooting various calibre rifles)
FIREARMS AWARENESS, SAFE HANDLING & PUBLIC SAFETY COURSE Rifleman Firearms offers a 1/2-day comprehensive overview and police recognised firearms awareness training course designed to enlighten the new shooter on both the theory and practical elements of rimfire and centrefire rifle shooting. The rifles available to shoot include .22lr, .17HMR, .223, .243, 6.5 Creedmoor & .308 with an indepth look at the ballistics of each calibre.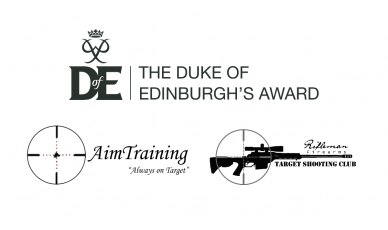 DUKE OF EDINBOROUGH AIR RIFLE CERTIFICATE
We offer a fun and informative course over 5 weeks to highlight the student's apptitude and development of basic and advanced skills. Week 1: Safe air rifle handling & correct set up.(Plus range time practise). Week 2: Understanding ballistics and pellet tradjectory. (Plus range time practise). Week 3: Marksmanship principles. (Plus range time practise). Week 4: Air rifle & the UK law ( Plus range time practise.). Week 5. Competency test & Certificate. On completion all students will recieve a free airgun club membership for 12 months.
---
Tactical Handgun Training Course
1h 30mins course includes: Use a (replica) glock 17 gen 4 which was issued to British armed forces in January 2013 as a backup sidearm in Afghanistan. In depth tuiton for safe handling and firearm awareness . Learn skills for grip, stance, fast magazine transitions & target acquisition. All equipment and ppe provided.