Reload Swiss
Target shooters or hunters who demand absolute precision depend on ammunition they load themselves. The right propellant plays a key role among reloading components. Uniform quality and burn performance enable precise, highly repeatable hits – under the most varied weather conditions.
Reload Swiss RS®, the new brand from Nitrochemie, offers the perfect powder for perfect hits - thanks to pure Swiss-made precision!
The development and production of Reload Swiss RS® propellant powders are based on almost 100 years of experience of internationally renowned Nitrochemie Wimmis AG with high-performance powders.
---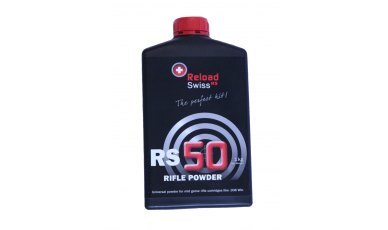 Reload Swiss RS50 Rifle Powder 1KG
RS50 is a universally useable .308 Win. propellant. It is extreme ly benign and therefore ideal for use in many popular, medium-bore hunting calibres.
---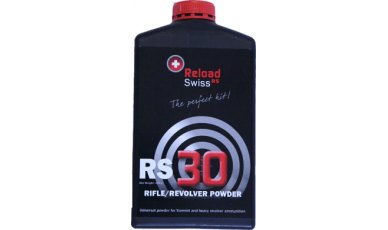 ---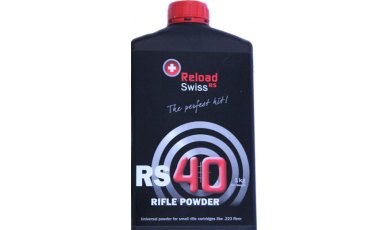 Reload Swiss RS40 Rifle Powder 1KG
RS40 derives directly from our successful, military-qualified 5.56 mm propellant powder. This makes it the perfect powder for .222 Rem. and .223 Rem. It also works extremely well with medium-bore cartridges such as the .308 Win. in combination with lightweight bullets.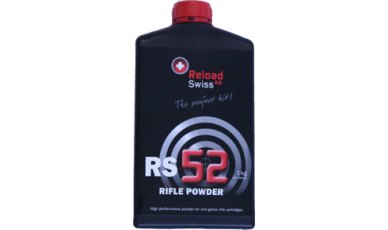 Reload Swiss RS52 Rifle Powder 1KG
When it comes to applications, RS52 propellant is comparable to our RS50. In short, it is a typical 308 Win. powder, featuring an outstanding pressure/velocity ratio and flat temperature behaviour.

---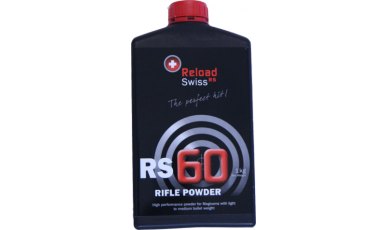 Reload Swiss RS60 Rifle Powder 1KG
RS60 is ideal for .30-06 Springfield cartridges. In addition, it can be used to load many short magnums. This propellant is perfect for high-performance applications and features excellent temperature behaviour.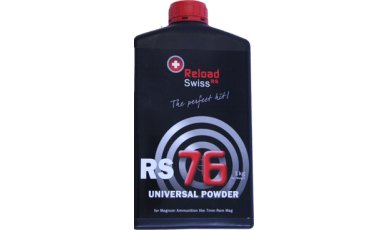 Reload Swiss RS76 Rifle Powder 1KG
RS76 is especially well suited for Magnum cartridges. It is the ideal solution for closing the wide gap between RS70 and RS80. The new RS76 has inherited all the best traits of RS70 (European Champion, F-Class).
---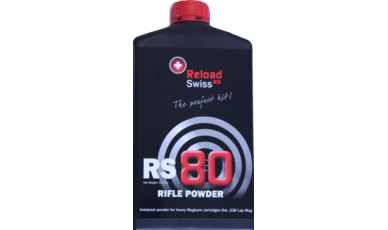 Reload Swiss RS80 Rifle Powder 1KG
Designed especially for heavy-duty magnum cartridges, RS80 is our slowest burning powder. It was originally developed for .338 Lapua Mag., but works extremely well even with .50 cal. Browning rounds. Optimized for temperature behaviour, RS80 displays excellent pressure/velocity ratios in numerous calibres.