Night Master Trident Tri-LED Long Range Dimmable Hunting Light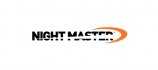 The Trident is one of our most powerful and versatile hunting lights yet, with a beam distance of picking up eyes out to 1000m and clear identification out to 350m across the range of LEDs, the trident will have you covered no matter the situation.

Available (allow 5 business days for delivery)
Available to Order
Product Description
The Trident hunting lamps boast many useful features; not only 3 switchable LEDs, a dynamic rotary dimmer switch and easily focusable head, it also has a quiet switch, low-battery indicator, beam lock-out function (to prevent accidental activation), and an 'Active Light Indicator' on the tail-cap to indicate when the beam is on – perfect for use with the infrared (IR) LED, as a reminder to switch off when not in use.
But what will excite many night hunters the most is the powerful amber LED available in multiple combinations, which replicates street lighting, making it less spooky to quarry and easier on the eye.
With a large range of focus, you can adapt the Trident to throw out a tight pencil light beam for the longest distance possible or really open up the beam to a wide flood for up-close illumination - all of this from a simple twist of the head (one full twist will take you from spot to flood).
Night Master Trident features an intelligent Tri-LED mechanism meaning you can swap between the different coloured LEDs from a turn of the knurled dial without changing the focus or affecting the beam position on your point of impact.
The quiet Intelligent Dimmer Switch featured on the Night Master Trident has a number of functions; turns the light on/off, dims/brightness the beam, provides a lock-out function and an indicator tells you when the light is active (useful when using the IR) as well as a low battery indicator, to let you know when you need to swap or charge your battery.
Features
Tri-LED Technology
Rapid Brightness Control
Active Light Indicator
Switch Lock-out
Low Battery Indicator
Long Range Beam
Focusable Beam
Specifications
LED: High Powered LED available in Amber, Red, White, IR (850NM) or IR (940NM)
Beam Distance: 1000m
Battery: 1 x 18650
Switch: Intelligent Dimmer Switch with LED Indicator
Protection: Sealed with o-rings for excellent water resistance and improved service life
Dimensions: 210x67x25.4mm
Weight: 405g
Finish: Rugged body with HA Type III anodising
Lens: Specially designed focusable convex lens for maximum beam distance
DELIVERY INFO
A delivery cost will be added to your order at checkout and is relevant for standard delivery to England, (parts of) Scotland and Wales (excluding Channel Islands) at £6.95 for 2-3 day delivery.
PLEASE NOTE: All items deemded as a 'Firearms' or over the standard delivery weight limit (Gun Safes) may have extra charges for delivery. You must enter an RFD (registered firearms dealer) address at the checkout for all firearms orders that are not being collected in store.
Delivery costs to the Highlands and Islands are detailed at the checkout.
Please see full information here
RETURNS/CANCELLATIONS
As detailed in our Terms and Conditions you may cancel your order at any time up to the end of the seventh (7th) day from the date you received the goods. Unless the Goods are faulty (verified by us) or obviously not the goods originally ordered we reserve the right to reclaim all costs incurred by us in recovering them from you and may set such costs off against the amount to be re-credited to your debit or credit card. See more info here

Note: Currently not available for delivery to Ireland, Europe, North America, Australia and New Zealand and R.O.W..
Collect in Store
This item is available for collection.
Home Delivery
UK mainland delivery from £6.95
Loyalty Scheme
Earn up to 199 loyalty points with this product.