Hornady Neck Sizing Die 7mm Mag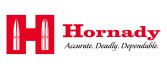 Neck sizing with this die can eliminate problems of excessive head space, and align the bullet perfectly with the bore, resulting in better accuracy and longer case life. Should only be used for bolt-action rifle cases.

Available (allow 9 weeks for delivery)
Product Description
Executive leadership of the Hornady Manufacturing Company has not faltered in the firm's first 60 years. What was created in 1949 grew sound enough and strong enough to survive the cruel blow of losing the founder 32 years later. Under Steve Hornady's leadership, and with the active support and involvement of the Hornady family, the business has doubled, and doubled again, and doubled again. In 2006, Jason Hornady, Steve's son, returned to the company as director of sales and is currently vice president. The stature of Hornady Manufacturing Company within its industry has never been higher.
PRODUCT DETAILS
Neck sizing with this die can eliminate problems of excessive head space, and align the bullet perfectly with the bore, resulting in better accuracy and longer case life. Should only be used for bolt-action rifle cases. Auto-loading, lever and pump action rifles usually require full-length resizing. What makes Hornady dies better? Hornady reloading dies represent the finest in machined craftsmanship. Articulated details offer more precise reloading, by offering easier adjustments, better alignment and smoother functioning. With one of the finest internal finishes in the industry, Hornady Custom Grade and Match Grade Dies provide a lifetime of reloading. They're so well crafted that they're guaranteed never to break or wear out from normal use. Zip Spindle™ Design The Zip Spindle™ design on all full length size dies positively locks to eliminate slippage. A series of light threads cut on both the spindle and spindle collet allows you to make incremental adjustments by turning the spindle or you can easily "zip it" up or down for larger movements. Smooth Finish Internal die profile is precision machined and polished to a smooth finish that delivers reliable functioning without case sticking or excessive friction. Our pistol dies feature a titanium nitride "gold ring" finish that's harder than carbide and doesn't require lubrication. The super hard coating is perfect for resizing pistol brass and won't scratch your cases. Lock Rings with Wrench Flats The Hornady Sure-Loc™ lock rings clamp around the entire die applying constant pressure across the threads to hold the ring in place. The locking screw tightens the ring without ever coming into contact with the threads, eliminating possible damage. Elliptical Expander Superior to "ball expanders," this Hornady exclusive provides extremely smooth neck sizing and significantly reduces friction and case neck stretch. Internal threading prevents it from pulling loose and the elliptical expander also eliminates the need for a separate expander die for necking-up to the next calibre. Compression Washer This washer provides the necessary tension to make fine adjustments easier, and keep the die set in place. Retainer Ring Locking retainer spring removes in seconds for easy disassembly and cleaning of the die.
DELIVERY INFO
A delivery cost will be added to your order at checkout and is relevant for standard delivery to England, (parts of) Scotland and Wales (excluding Channel Islands) at £6.95 for 2-3 day delivery.
PLEASE NOTE: All items deemded as a 'Firearms' or over the standard delivery weight limit (Gun Safes) may have extra charges for delivery. You must enter an RFD (registered firearms dealer) address at the checkout for all firearms orders that are not being collected in store.
Delivery costs to the Highlands and Islands are detailed at the checkout.
Please see full information here
RETURNS/CANCELLATIONS
As detailed in our Terms and Conditions you may cancel your order at any time up to the end of the seventh (7th) day from the date you received the goods. Unless the Goods are faulty (verified by us) or obviously not the goods originally ordered we reserve the right to reclaim all costs incurred by us in recovering them from you and may set such costs off against the amount to be re-credited to your debit or credit card. See more info here

Note: Currently not available for delivery to Ireland, Europe, North America, Australia and New Zealand and R.O.W..
Collect in Store
This item is available for collection.
Home Delivery
UK mainland delivery from £6.95
Loyalty Scheme
Earn up to 35 loyalty points with this product.