Hornady Lock-N-Load AP Progressive Reloading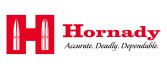 With a single pull of the handle, you'll feel the difference between this high-performance machine and ordinary reloading presses. You'll feel the smooth responsiveness, the rugged construction, and most of all, the power! The Power-Pac Linkage System literally multiplies and accelerates the leverage you apply to the handle. And since the AP features automatic indexing, priming and ejection, every pull of the handle give you a precisely loaded round.

Available (allow 9 weeks for delivery)
Product Description
Executive leadership of the Hornady Manufacturing Company has not faltered in the firm's first 60 years. What was created in 1949 grew sound enough and strong enough to survive the cruel blow of losing the founder 32 years later. Under Steve Hornady's leadership, and with the active support and involvement of the Hornady family, the business has doubled, and doubled again, and doubled again. In 2006, Jason Hornady, Steve's son, returned to the company as director of sales and is currently vice president. The stature of Hornady Manufacturing Company within its industry has never been higher.
FEATURES
QUICK CHANGE LOCK-N-LOAD® BUSHING SYSTEM
Lock-N-Load® AP™ has a 5-station quick change bushing system that allows quick and easy change overs from 223 to 45 in less than 5 minutes.
QUICK CHANGE METERING INSERTS
The Lock-N-Load® powder measure uses quick change metering inserts that allow you to switch from one powder to another with the push of a button. Add one to each die set for the ultimate in quick change overs.
RELIABLE EZJECT™ SYSTEM
The EZject™ feature delivers 100% reliable ejection of every cartridge, every time, without any adjustments.
UNIVERSAL CASE RETAINER SPRING
The ingenious case retainer spring allows you to quickly and easily remove or insert a case at any point in the loading process.
PRIMING SYSTEM
The Lock-N-Load® AP™ System can be changed from large to small primers as easy as 1-2-3:
Change the primer seater punch.
Change the primer shuttle.
Change the primer feed tube.
CASE ACTIVATED POWDER DROP
Case activated powder drop will dispense a powder charge only when a cartridge case is present.
AUTOMATIC INDEXING
Each station moves half a stage on the down stroke and half on the up stroke, making for ultra smooth functioning. This process is much smoother than presses that do all their indexing on the down stroke.
DELIVERY INFO
A delivery cost will be added to your order at checkout and is relevant for standard delivery to England, (parts of) Scotland and Wales (excluding Channel Islands) at £6.95 for 2-3 day delivery.
PLEASE NOTE: All items deemded as a 'Firearms' or over the standard delivery weight limit (Gun Safes) may have extra charges for delivery. You must enter an RFD (registered firearms dealer) address at the checkout for all firearms orders that are not being collected in store.
Delivery costs to the Highlands and Islands are detailed at the checkout.
Please see full information here
RETURNS/CANCELLATIONS
As detailed in our Terms and Conditions you may cancel your order at any time up to the end of the seventh (7th) day from the date you received the goods. Unless the Goods are faulty (verified by us) or obviously not the goods originally ordered we reserve the right to reclaim all costs incurred by us in recovering them from you and may set such costs off against the amount to be re-credited to your debit or credit card. See more info here

Note: Currently not available for delivery to Ireland, Europe, North America, Australia and New Zealand and R.O.W..
Collect in Store
This item is available for collection.
Home Delivery
UK mainland delivery from £6.95
Loyalty Scheme
Earn up to 727 loyalty points with this product.