Hatsan Vectis PCP Air Rifle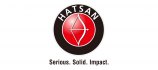 Quick fire shooting – just like the cowboys. The Hatsan Vectis brings new offerings to the PCP range with an underlever loading mechanism.
Based around the Flash body design, the rifle features include thumbhole synthetic stock configuration, high magazine capacity and and integrated sound moderator and muzzle break.

Available to be ordered in
Product Description
HATSAN is one of the self adequate factories of the world in firearms industry. The production within the border of HATSAN includes, machining of wood, machining of metal parts, heat treatment, coiling, finishing like honing, different types of chemical plating & bluing, injection molding, metal injection, mold making, welding, engraving, barrel drilling & barrel manufacturing, laser marking, laser engraving on wood & metal parts, camouflage coating, assembly, quality assurance testing, test shooting, etc. HATSAN is the only authorized processor of Mossy Oak to camouflage Mossy Oak patterns in Turkey. Only raw material comes to HATSAN and the end product is the high quality & durable product. Raw materials that are used in HATSAN are of very high quality, like Turkish walnut and very high quality steel.
FEATURES
• Manual loading, lever action, pre-charged pneumatic (PCP)
• Available in .177 (4.5mm), .22 (5.5mm) and .25 (6.35mm) caliber
• Detachable 14-shot magazine in .177 (4.5mm) , 12-shot magazine in .22 (5.5mm) and 10-shot magazine in .25 (6.35mm) caliber
• Fully shrouded, precision rifled and choked barrel for accuracy
• Integrated sound moderator
• Picatinny rail along the receiver & barrel for both 11mm and 22mm scope mounts
• Ambidextrous, all weather, tactical style thumbhole synthetic stock with Monte Carlo cheek piece
• Picatinny rail beneath the forearm
• Checkering on grip & forend for better control & feel
• Ventilated rubber butt pad
• 165cc volume steel air cylinder tube (not detachable)
• Built-in pressure gauge in the forearm to monitor the cylinder pressure
• Patented anti-knock system to prevent gas wastage when rifle is knocked or bounced
• Foldable design adjustable rear sight with Truglo fiber optics. Rear sight can also be detached from the picatinny rail
• Quattro Trigger: 2-stage full adjustable match trigger for trigger travel and trigger load
SPECIFICATION
Caliber: .177 / .22 / .25
Barrel Length: 450mm
Total Length: 1050mm
DELIVERY INFO
A delivery cost will be added to your order at checkout and is relevant for standard delivery to England, (parts of) Scotland and Wales (excluding Channel Islands) at £6.95 for 2-3 day delivery.
PLEASE NOTE: All items deemded as a 'Firearms' or over the standard delivery weight limit (Gun Safes) may have extra charges for delivery. You must enter an RFD (registered firearms dealer) address at the checkout for all firearms orders that are not being collected in store.
Delivery costs to the Highlands and Islands are detailed at the checkout.
Please see full information here
RETURNS/CANCELLATIONS
As detailed in our Terms and Conditions you may cancel your order at any time up to the end of the seventh (7th) day from the date you received the goods. Unless the Goods are faulty (verified by us) or obviously not the goods originally ordered we reserve the right to reclaim all costs incurred by us in recovering them from you and may set such costs off against the amount to be re-credited to your debit or credit card. See more info here

Note: Currently not available for delivery to Ireland, Europe, North America, Australia and New Zealand and R.O.W..
ZERO MY RIFLE
Benefits from buying your new rifle & scope at Rifleman Firearms. One of our unique services we offer free to package purchasers, is to professionally set up your new rifle, level the scope, set up the correct eye relief and zero it on one of our ranges, so you are ready to shoot as soon as you head home. So, there's no need to find a sheltered corner in your local field and lay down in wet grass to try and zero it - we will do that with you in controlled conditions to ensure greater accuracy and save you time, ammunition and money!
Product Features
Calibre: .177, .22, .25
Orientation: Ambidextrous
Collect in Store
This item is available for collection.
Home Delivery
UK mainland delivery from £25.00
Loyalty Scheme
Earn up to 322 loyalty points with this product.
People who bought this also bought...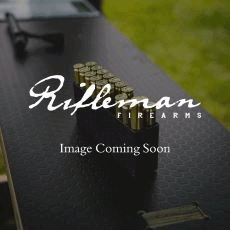 ---