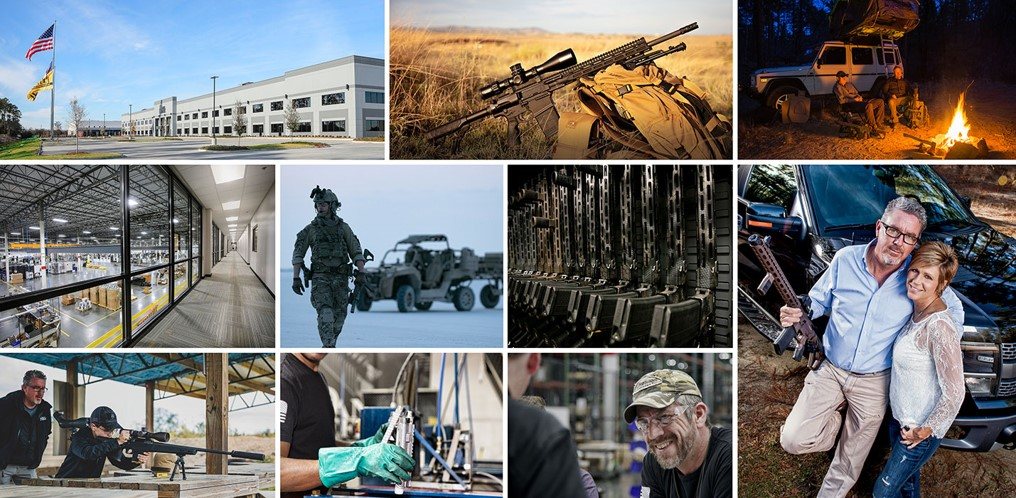 Daniel Defence
FREEDOM. PASSION. PRECISION.®
Daniel Defense is a family owned and privately held firearms manufacturer located in Black Creek, Georgia. Founded in 2000 by President/CEO Marty Daniel, the company was born from Marty's vision to create custom rifle accessories for his personal rifles. Eighteen years later, Daniel's concepts have evolved into one of the most recognizable brands in the firearms world, consisting of the world's finest AR15-style rifles, pistols, bolt-action rifles, and accessories for civilian, law enforcement, and military customers. At Daniel Defense, we celebrate the liberty of our country, the enthusiasm of our customers and employees, and the quality and accuracy of our products.
Since selling our first AR in 2009, we work each day to deliver products unmatched in quality, precision, and world-class customer service. From our inception, the company has striven to control every facet of production and today makes nearly every component part it sells. This differentiates us from many industry players who basically assemble rather than build their products. From being one of the first in the industry to use a cold hammer forging process to build the world's most accurate and durable barrels to using our own in-house robotic Cerakote finishing line, Daniel Defense aims to control its own destiny to better serve our customers and consumers. This was only enhanced in 2017 when the company moved into its state-of-the-art 300k square-foot manufacturing facility. By leveraging our design and manufacturing efficiencies we've successfully been able to provide consumers custom quality products at a great value. For consumers, this means that all Daniel Defense products will feature:
Built-in durability and accuracy
Rich feature sets that don't come standard in production products
Modularity - the ability for the end user to customize the product
Great design/style
A lifetime satisfaction guarantee
---
DarkMatter IR Touch
With a high standard of build quality and all the features you would expect from a infrared illuminator you can choose from either the 48mm or 65mm lens weighing 269g and 374g respectively. (without battery). IPX65 waterproof with a 25.4mm tube and uses a 18650 battery.
Daniel Defense Delta 5 Rifle
Designed with the user in mind. Daniel Defense has taken the modularity of the AR platform and integrated it into a one-of-akind bolt action rifle. From an interchangeable cold hammer forged barrel to a user-configurable stock, the DELTA 5 features out-ofthe-box customization that would normally require professional gunsmithing. Designed for the user that expects more from their rifle, the DELTA 5 provides the ultimate long range shooting experience from the day its purchased. No custom wait time required
Daniel Defence Categories