Christensen Arms
---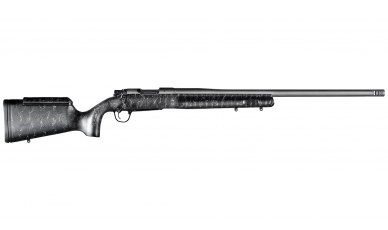 Christensen Arms Mesa Long Range Rifle
The next evolution of our Mesa line, the Mesa Long Range was designed for dedicated precision shooters and long range hunters. The sturdy and ergonomic platform relies on a medium palma contour steel barrel paired with an adjustable carbon fiber composite gunstock and features a seamless removable side-baffle muzzle brake. The Mesa Long Range weighs in starting at 8.9 pounds and is backed by the Christensen Arms Sub-MOA Guarantee.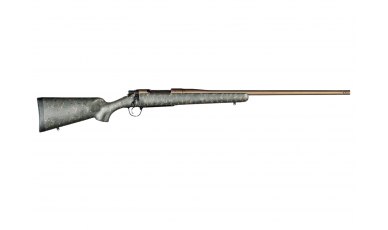 Christensen Arms Mesa Rifle
In their never-ending pursuit of excellence, Christensen Arms has produced the Mesa series of hunting rifles. The Mesa rifles feature a lightweight carbon fiber composite sporter stock and a 416R stainless steel barrel with a Featherweight Contour removable radial brake. Together, these qualities give the Mesa a lightweight of just 6.5 to 7.3 pounds. Another admirable quality of the Mesa is its match-grade accuracy with a sub-MOA guarantee, this is helped by its adjustable Trigger-Tech trigger with a light pull weight of just 2.5 to 3.5 lbs. To ensure the utmost reliability, Mesa rifles uses systems that have already been proven to be effective, such as the M16 style extractor. The receiver also come with an enlarged ejection port, and magnum calibers come with a dual ejector.