Burris XTR Signature Mounts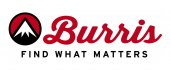 Burris Signature Rings have been perennial best sellers for Burris, for very good reasons: the Pos-Align Inserts not only stop damage to the scope finish, they solve all sorts of alignment issues, and make it easy to get a good zero.

The XTR Signature Rings are the tactical version. They're beefier, with six clamping screws per ring, and strong steel bases that self-center on Weaver and Picatinny rails. They feature Pos-Align Inserts – so you get easy adjustments and scope protection, like all Signature Rings.

Available to order (Low stock)
Product Description
In order to maximize your scope's internal elevation adjustments, most long range shooters will use a tapered or canted base. Starting with a standard 20 MOA canted base means that you get an extra 20 MOA of elevation adjustment in your scope -- it's like getting a head start in your race out to 1000 yards and beyond.

You can use the XTR Signature Rings to cant your scope, but with a lot more flexibility and adjustment than you would get with a tapered base. The XTR Signature Rings come with offset inserts in 5 MOA, 10 MOA and 20 MOA. These inserts allow you to adjust your cant 5 MOA at a time, up to a whopping 40 MOA of maximum elevation gain (by combining both included sets of 20 MOA inserts).
FEATURES
Unique, self-centering, dual steel clamps with full cross-through connection assure proper center on any width Picatinny rail, while adding extra strength
Revolutionary Pos-Align® Inserts technology, in a tactical ring configuration
Pos-Align Inserts guarantee perfect centering and maximum scope-to-ring contact for tremendous gripping power without damaging the scope finish
Lets you virtually sight in your gun without moving the scope adjustments
Corrects misalignment caused by off-center receiver holes
Corrects for bases or rings being slightly off-center
No need for expensive tapered bases or shimming for thousand-yard shooting
Rugged, robust aluminum tactical rings save weight and mount on any Picatinny and most Weaver style rails
DELIVERY INFO
A delivery cost will be added to your order at checkout and is relevant for standard delivery to England, (parts of) Scotland and Wales (excluding Channel Islands) at £6.95 for 2-3 day delivery.
PLEASE NOTE: All items deemded as a 'Firearms' or over the standard delivery weight limit (Gun Safes) may have extra charges for delivery. You must enter an RFD (registered firearms dealer) address at the checkout for all firearms orders that are not being collected in store.
Delivery costs to the Highlands and Islands are detailed at the checkout.
Please see full information here
RETURNS/CANCELLATIONS
As detailed in our Terms and Conditions you may cancel your order at any time up to the end of the seventh (7th) day from the date you received the goods. Unless the Goods are faulty (verified by us) or obviously not the goods originally ordered we reserve the right to reclaim all costs incurred by us in recovering them from you and may set such costs off against the amount to be re-credited to your debit or credit card. See more info here

Note: Currently not available for delivery to Ireland, Europe, North America, Australia and New Zealand and R.O.W..
ZERO MY RIFLE
Benefits from buying your new rifle & scope at Rifleman Firearms. One of our unique services we offer free to package purchasers, is to professionally set up your new rifle, level the scope, set up the correct eye relief and zero it on one of our ranges, so you are ready to shoot as soon as you head home. So, there's no need to find a sheltered corner in your local field and lay down in wet grass to try and zero it - we will do that with you in controlled conditions to ensure greater accuracy and save you time, ammunition and money!
Product Features
Tube Size: 1 Inch , 30mm , 34mm
Collect in Store
This item is available for collection.
Home Delivery
UK mainland delivery from £6.95
Loyalty Scheme
Earn up to 165 loyalty points with this product.
People who bought this also bought...
---
---
---
---
---