Brocock Safari XR Magnum (Regulated) FAC Air Rifle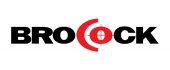 Retaining the Sniper XR's classic good looks, the new Brocock Safari XR model elevates things a stage further courtesy of a textured ambidextrous stock, first used on its sister company's Daystate Red Wolf Safari, and a full suite of Picatinny mounting rails.
In common with the rest of the sidelever-operated XR range, the new Safari XR is based around Brocock's innovative semi-bullpup design that vastly improves gun handling and 'pointability'. The new Safari maintains the XR's highly advanced regulator system, developed in partnership with world-renowned specialists, Huma-Air. Combining this reg with the XR's latest hammer design, air release is precisely metered to totally eradicate any power curve and ensure minimal shot-to-shot deviation as the rifle cycles through its usable air charge – both important factors in improving downrange accuracy. The Huma-Air regulator also returns an even higher number of shots per fill-up – a big bonus for those who opt for the Safari XR in high-power format (up to 55 ft/lbs).

Available to be ordered in
Product Description
The Safari also sports Brocock's all-new removable self-indexing magazine with flip-open loading gate – and retains all the XR line's highly versatile features: the adjustable stock, on-the-fly power adjuster and match-feel, adjustable two-stage trigger. Its choked barrel is also complemented by an integral shrouded silencer and is available in three calibre options: .177/4.5mm, .22/5.5mm and .25/6.35mm.
FEATURES
Ergonomic sidelever operation in semi-bullpup format
Ambidextrous, hand-finished textured wood 'Safari' stock with adjustable cheekpiece and 2D adjustable butt pad
Underside Picatinny rail for bipods, torch etc
Top Picatinny rails for precision scope mounting and quick changing
Multiple power settings via side power adjuster
Models available from 12 to 55 ft/lbs (75J)
New, removable self-indexing 10/13-shot* self-indexing rotary magazine with flip-open loading gate (*according to calibre)
Single-shot tray supplied
Upgraded hammer and valve assembly
Two-stage adjustable trigger
Resettable safety catch
Full length, integral sound moderator with adaptor for second stage silencer
SPECIFICATIONS
Max Energy: 46ft/Ib (.22) 55ft/Ib (.25)
Shot Count: 50 (.22) 45 (.25)
Length: 39"/990mm
Weight: 7.6Ibs/3.3kg
DELIVERY INFO
A delivery cost will be added to your order at checkout and is relevant for standard delivery to England, (parts of) Scotland and Wales (excluding Channel Islands) at £6.95 for 2-3 day delivery.
PLEASE NOTE: All items deemded as a 'Firearms' or over the standard delivery weight limit (Gun Safes) may have extra charges for delivery. You must enter an RFD (registered firearms dealer) address at the checkout for all firearms orders that are not being collected in store.
Delivery costs to the Highlands and Islands are detailed at the checkout.
Please see full information here
RETURNS/CANCELLATIONS
As detailed in our Terms and Conditions you may cancel your order at any time up to the end of the seventh (7th) day from the date you received the goods. Unless the Goods are faulty (verified by us) or obviously not the goods originally ordered we reserve the right to reclaim all costs incurred by us in recovering them from you and may set such costs off against the amount to be re-credited to your debit or credit card. See more info here

Note: Currently not available for delivery to Ireland, Europe, North America, Australia and New Zealand and R.O.W..
ZERO MY RIFLE
Benefits from buying your new rifle & scope at Rifleman Firearms. One of our unique services we offer free to package purchasers, is to professionally set up your new rifle, level the scope, set up the correct eye relief and zero it on one of our ranges, so you are ready to shoot as soon as you head home. So, there's no need to find a sheltered corner in your local field and lay down in wet grass to try and zero it - we will do that with you in controlled conditions to ensure greater accuracy and save you time, ammunition and money!
Collect in Store
This item is available for collection.
Home Delivery
UK mainland delivery from £25.00
Loyalty Scheme
Earn up to 1532 loyalty points with this product.
You may also like...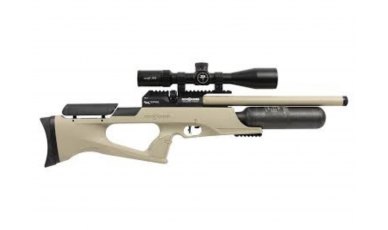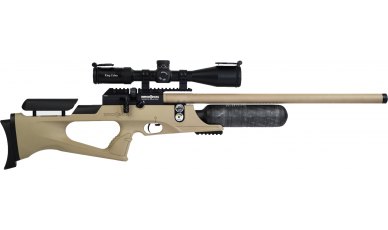 People who bought this also bought...
---
---
---
---
---