Brocock Concept XR (Regulated) PCP Air Rifle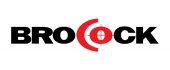 The Concept XR features an adjustable telescopic stock that allows pull-length adjustment for different shooting scenarios, shooting stances or tailored gunfit. AK style pistol grip and three Picatinny-style forend rails, and optional folding stock, make the Concept XR the ideal choice for hunters looking for a small, compact yet powerful carbine -style rifle.
Fitted with the very latest and greatest Huma-Air regulator and high-grade shrouded barrel, the Concept XR can produce up to 52 joules of energy, while delivering record number of shots.

Available to be ordered in
Product Description
It started with assault rifles, and has now spread to airguns, that is the 'modular gun platform'
Brocock's integrated XR series is designed to be modular, accepting parts and fittings across the range, and all rifles are compatible with 'AR' styled part upgrades and accessories.
FEATURES
Ergonomic sidelever operation
Valve Type: Huma-Air Regulator
Air-Source: Cylinder (150cc)
Trigger: Two stage adjustable
Multiple power settings via side power adjuster
Removable new style self-indexing magazine with single shot tray supplied
Resettable safety catch
Collapsible stock/foldable stock option
three forend Picatinny rails
Full length, built-in moderator with adaptor for second stage silencer
SPECIFICATION
Calibres: .177 / .22 / .25
Shots per charge 12ftlb: 100 / 130 / N/A
MAX ENERGY ftlb (JOULES): 18(24J) / 30(40J) / 40 (54J)
Length: 33"
Weight: 6.5lbs
DELIVERY INFO
A delivery cost will be added to your order at checkout and is relevant for standard delivery to England, (parts of) Scotland and Wales (excluding Channel Islands) at £6.95 for 2-3 day delivery.
PLEASE NOTE: All items deemded as a 'Firearms' or over the standard delivery weight limit (Gun Safes) may have extra charges for delivery. You must enter an RFD (registered firearms dealer) address at the checkout for all firearms orders that are not being collected in store.
Delivery costs to the Highlands and Islands are detailed at the checkout.
Please see full information here
RETURNS/CANCELLATIONS
As detailed in our Terms and Conditions you may cancel your order at any time up to the end of the seventh (7th) day from the date you received the goods. Unless the Goods are faulty (verified by us) or obviously not the goods originally ordered we reserve the right to reclaim all costs incurred by us in recovering them from you and may set such costs off against the amount to be re-credited to your debit or credit card. See more info here

Note: Currently not available for delivery to Ireland, Europe, North America, Australia and New Zealand and R.O.W..
ZERO MY RIFLE
Benefits from buying your new rifle & scope at Rifleman Firearms. One of our unique services we offer free to package purchasers, is to professionally set up your new rifle, level the scope, set up the correct eye relief and zero it on one of our ranges, so you are ready to shoot as soon as you head home. So, there's no need to find a sheltered corner in your local field and lay down in wet grass to try and zero it - we will do that with you in controlled conditions to ensure greater accuracy and save you time, ammunition and money!
Product Features
Calibre: .177, .22, .25
Orientation: Ambidextrous
Collect in Store
This item is available for collection.
Home Delivery
UK mainland delivery from £25.00
Loyalty Scheme
Earn up to 1294 loyalty points with this product.
People who bought this also bought...
---
---
---
---
---