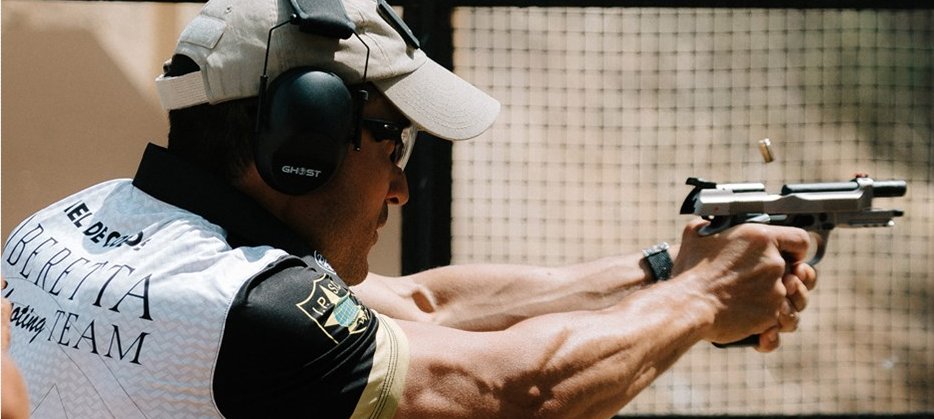 Beretta
Fabbrica d'Armi Pietro Beretta S.p.A. is an Italian company born of the dream and capability of a renaissance craftsman. Thanks to the courage, vision and skills of its lineage, its name has earned international status for its high-tech content, performance and for the Italian style that distinguishes its products.
Passed down through 15 generations of the Beretta family, the company was already active in Gardone Valtrompia in the 1400s and its work has been documented since 1526.
First came the legendary Bartolomeo (from before 1498 to 1565-8). Then Pietro (1791-1853), who was the first to bring the Beretta name into the family, started the works to expand the business. His son Giuseppe (1840-1903) opened new international horizons and in turn the latter's son Pietro (1870-1957) transformed the artisan business into a manufacturing concern by introducing modern production techniques. Under the guidance of Pietro's sons Giuseppe (1906-1993) and Carlo (1908-1984), the firm became a multinational and achieved brilliant success in the military and sporting sectors. Beretta has always produced weapons.
What We're Known For
Industriousness, inventiveness, traditional methods, attention to the needs of its customers and its craftsmen, as well as ongoing research, technological improvement and state-of-the-art manufacturing methods are the foundation on which Beretta has built its image. Since 1526 its competition and military firearms have brought the trademark of this historical gun manufacturer.
Pietro Gussalli Beretta and Franco Gussalli Beretta run the business.
---
Beretta BRX1 Straight Pull Rifle
Beretta is stepping into the world of hunting rifles, offering a revolutionary firearm with a linear reloading system. This new rifle encapsulates all of Beretta's experience, acquired over years of working in both the military and civilian spheres. The BRX1 guarantees the utmost speed, accuracy, precision, safety and ease of use, from the first pull of the trigger through to the smoothness of reloading. The interchangeable barrels of varying calibers, three-trigger weight options and fully ambidextrous bolt and extraction.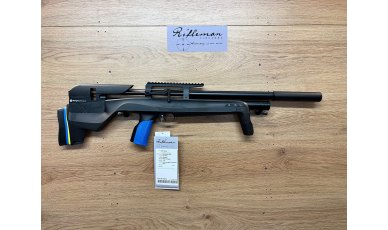 Stoeger XM1 BullPup PCP
The XM1 Bullpup is recognizable from its exclusive and innovative design developed in Italy from the very best expertise on the design. Inspired by the best in class automotive industries, the Stoeger AIRGUNS designers are constantly engaged on the development of new lines.
Beretta Categories