Anschutz 9015 Black PCP Air Rifle

The new 9015 barreled action was developed based on the successful ANSCHÜTZ 9003 Premium air rifle barreled action. With optimised air pressure control characteristics, a new patented 5065 4K trigger with ball bearings and versatile adjustable trigger blade, a stainless steel barrel unit and the thin, special coated barrel extension, also made of stainless steel, this barreled action will replace all former ANSCHÜTZ air rifle barreled actions in the future.

Available to be ordered in
Product Description
The focus of ANSCHÜTZ North America is the importation, distribution, and service of all ANSCHÜTZ hunting, sporting, and target rifles.

We have also recently established ourselves as a direct importer of RWS products. This product range consists of smallbore ammunition, air rifle and air pistol pellets, and centerfire ammunition.

This improvement will streamline the importation of products, offer a wider range of rifles, a larger standing inventory, and soon feature a dedicated service center just for ANSCHÜTZ customers.
SPECIFICATION
Caliber: .177
Rifling (mm): 420
Length of twist (inch): 480
Number of grooves: 12
Barrel length (mm): 420
Length of the barrel unit (mm): 592
Length of aiming (mm): 620 - 897
Muzzle diameter (inch): 22
Safety: yes
Verison: right/left
Length of barreled action (mm): 734 - 844
Weight (g): 2400
Aluminuim grooved rail on the lower side: yes
Total length (mm): 735
Weight (g): 1700
Clamping piece at the cheek: yes
Butt plate: 4759
Material: Walnut
Stock color: black
Stock finish: SOFT-Grip
Length of stock (mm): 325 - 380
Version: right
DELIVERY INFO
A delivery cost will be added to your order at checkout and is relevant for standard delivery to England, (parts of) Scotland and Wales (excluding Channel Islands) at £6.95 for 2-3 day delivery.
PLEASE NOTE: All items deemded as a 'Firearms' or over the standard delivery weight limit (Gun Safes) may have extra charges for delivery. You must enter an RFD (registered firearms dealer) address at the checkout for all firearms orders that are not being collected in store.
Delivery costs to the Highlands and Islands are detailed at the checkout.
Please see full information here
RETURNS/CANCELLATIONS
As detailed in our Terms and Conditions you may cancel your order at any time up to the end of the seventh (7th) day from the date you received the goods. Unless the Goods are faulty (verified by us) or obviously not the goods originally ordered we reserve the right to reclaim all costs incurred by us in recovering them from you and may set such costs off against the amount to be re-credited to your debit or credit card. See more info here

Note: Currently not available for delivery to Ireland, Europe, North America, Australia and New Zealand and R.O.W..
ZERO MY RIFLE
Benefits from buying your new rifle & scope at Rifleman Firearms. One of our unique services we offer free to package purchasers, is to professionally set up your new rifle, level the scope, set up the correct eye relief and zero it on one of our ranges, so you are ready to shoot as soon as you head home. So, there's no need to find a sheltered corner in your local field and lay down in wet grass to try and zero it - we will do that with you in controlled conditions to ensure greater accuracy and save you time, ammunition and money!
Collect in Store
This item is available for collection.
Home Delivery
UK mainland delivery from £6.95
Loyalty Scheme
Earn up to 2028 loyalty points with this product.
People who bought this also bought...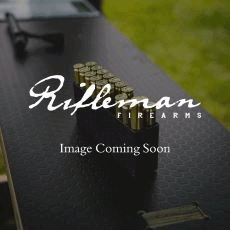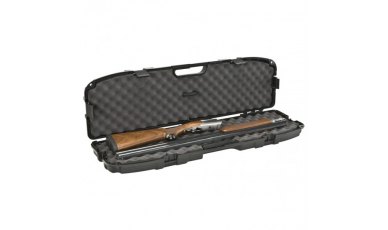 ---