---
Air Arms S200 Beech .177 Air Rifle
A pre-used Air Arms S200 beech in reasonable to good condition complete with diopter sights, magazine conversion and a 5-shot magazine.
Air Arms TX 200 Hunter Carbine Beech .22
Very good condition Air Arms TX200 Hunter carbine in .22. Great condition, classicly styled beech stock and shorter barrel, perfect hunting rifle, but also brillaint on the range. Chronographed at 11.2 ft/lbs with JSB Diablo RS 13.43gr Pellets
---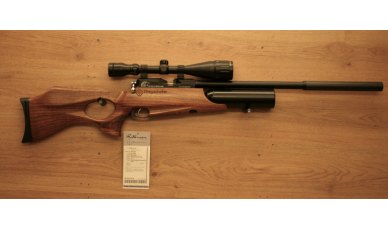 Daystate Wolverine B Type .177 Air Rifle
Excellent condition Daystate Wolverine B Type in .177. Recent service, all in good working order, chronographing at 11.60ft/lbs with JSB Hades 11.34gr pellets. Comes with scope and quick release filling valve.
---