H&N Slug HP 27gr Air Rifle Pellets .22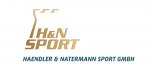 The H&N Slug HP is a pellet which differs significantly from the usual pellets due to its bullet shape. It's designed for powerful rifles which can shoot such projectiles precisely at targets at 50, 100 or even 200 meters distance. An extremely favorable ballistic coefficient (BC) ensures a flat trajectory and excellent energy retention. To accommodate different barrel profiles and power levels, we offer options in diameter (.217 cal. / .218 cal.) and weight. The muzzle energy of the rifle should be at least 25 joules, but for best results we recommend 40 to 60 joules. All pellets get visually inspected, hand packed and secured for transport with foam pads.

Available to be ordered in
Product Description
Since the 1950s, H&N has been manufacturing a wide range of different calibre airgun pellets for the most diverse applications, in addition to round balls for muzzle-loaders and bullets for large-calibre firearms. Production is carried out exclusively on our own purpose-built machinery.
PRODUCT DETAILS
CALIBRE: .22 cal.
WEIGHT: 27 gr
MIN. MUZZLE ENERGY: 18.5 ft.lbs
MAX. DISTANCE: 100 m
BC: 0.095
CONTENT OF TIN: 200 pcs.
DELIVERY INFO
A delivery cost will be added to your order at checkout and is relevant for standard delivery to England, (parts of) Scotland and Wales (excluding Channel Islands) at £6.95 for 2-3 day delivery.
PLEASE NOTE: All items deemded as a 'Firearms' or over the standard delivery weight limit (Gun Safes) may have extra charges for delivery. You must enter an RFD (registered firearms dealer) address at the checkout for all firearms orders that are not being collected in store.
Delivery costs to the Highlands and Islands are detailed at the checkout.
Please see full information here
RETURNS/CANCELLATIONS
As detailed in our Terms and Conditions you may cancel your order at any time up to the end of the seventh (7th) day from the date you received the goods. Unless the Goods are faulty (verified by us) or obviously not the goods originally ordered we reserve the right to reclaim all costs incurred by us in recovering them from you and may set such costs off against the amount to be re-credited to your debit or credit card. See more info here

Note: Currently not available for delivery to Ireland, Europe, North America, Australia and New Zealand and R.O.W..
ZERO MY RIFLE
Benefits from buying your new rifle & scope at Rifleman Firearms. One of our unique services we offer free to package purchasers, is to professionally set up your new rifle, level the scope, set up the correct eye relief and zero it on one of our ranges, so you are ready to shoot as soon as you head home. So, there's no need to find a sheltered corner in your local field and lay down in wet grass to try and zero it - we will do that with you in controlled conditions to ensure greater accuracy and save you time, ammunition and money!
Collect in Store
This item is available for collection.
Home Delivery
UK mainland delivery from £6.95
Loyalty Scheme
Earn up to 102 loyalty points with this product.
People who bought this also bought...
---
---
---
---
---