BT19 Atlas Accuracy International Bipod Spigot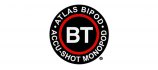 The BT19 Atlas Accuracy International Spigot (AAIS) is designed for use with any NC (No Clamp) style Atlas Bipod that mounts directly to the AAIS which plugs into the Accuracy International AI/AICS stocks utilizing the factory retention/release mechanism.
The evolution of long range shooting and shooter's demand drove subtle changes to the BT19. The latest modification stops the 3 to 9 rotation. It is machined from 6061-T6 aluminum that is Mil-Spec Type III hard anodized mated with an alloy steel Spigot that is finished with a Manganese Phosphate. Available in black only.
IMPORTANT: When installing the BT19, please be sure to loosen the Tension Nut as much as possible before inserting the Spigot into the stock. Push the Spigot into the receptacle using the Tension Nut until there is a good, solid "click" of the spigot locking into place, then tighten the Tension Nut.
NOTE: The BT20 Atlas Accuracy International Spigot Rail Set is a three piece, 1913 rail set that can be attached to the BT19 AAIS. This accommodates for a multitude of mounting options including any of our rail mounted Atlas Bipods.

Available (allow 2 weeks for delivery)
Available to order
Product Description
B&T Industries L.L.C. was founded by two Kansans, one that had an idea and the other the capital, to bring a novel idea to the shooting sports. Business principles based on taking a novel common sense idea, manufactured from the best materials, assembled by Americans and sold at a fair price.
The idea that was to found B&T Ind. began during a 1997 Prairie Dog hunt, in which a good friend to the business, forgot to bring his sandbag and resorted to a time-honored, field-expedient solution: putting dirt in the sock he had been wearing.
SPECIFICATIONS
Weight: 4.7 ounces
DELIVERY INFO
A delivery cost will be added to your order at checkout and is relevant for standard delivery to England, (parts of) Scotland and Wales (excluding Channel Islands) at £6.95 for 2-3 day delivery.
PLEASE NOTE: All items deemded as a 'Firearms' or over the standard delivery weight limit (Gun Safes) may have extra charges for delivery. You must enter an RFD (registered firearms dealer) address at the checkout for all firearms orders that are not being collected in store.
Delivery costs to the Highlands and Islands are detailed at the checkout.
Please see full information here
RETURNS/CANCELLATIONS
As detailed in our Terms and Conditions you may cancel your order at any time up to the end of the seventh (7th) day from the date you received the goods. Unless the Goods are faulty (verified by us) or obviously not the goods originally ordered we reserve the right to reclaim all costs incurred by us in recovering them from you and may set such costs off against the amount to be re-credited to your debit or credit card. See more info here

Note: Currently not available for delivery to Ireland, Europe, North America, Australia and New Zealand and R.O.W..
ZERO MY RIFLE
Benefits from buying your new rifle & scope at Rifleman Firearms. One of our unique services we offer free to package purchasers, is to professionally set up your new rifle, level the scope, set up the correct eye relief and zero it on one of our ranges, so you are ready to shoot as soon as you head home. So, there's no need to find a sheltered corner in your local field and lay down in wet grass to try and zero it - we will do that with you in controlled conditions to ensure greater accuracy and save you time, ammunition and money!
Collect in Store
This item is available for collection.
Home Delivery
UK mainland delivery from £6.95
Loyalty Scheme
Earn up to 68 loyalty points with this product.
People who bought this also bought...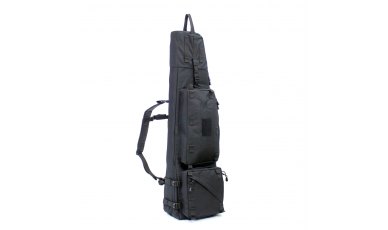 ---