Berger 7 mm 184 Grain F-Open Hybrid Target Rifle Bullet (28408)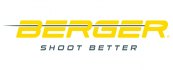 F-Class is one of the fastest growing precision rifle shooting disciplines, requiring the very best precision and accuracy to compete at the top levels. Rifles and other equipment have continued to advance as the sport becomes ever more competitive, and Berger has always been dedicated to making the very best Rifle Bullets for our shooters. In a collaborative effort with the US F-Open Rifle Team, we decided we came up with this Rifle Bullet.
During this time of overwhelming demand we do not have reliable delivery dates for Berger orders. We will do our best to get orders out when they become available. Thank you for your patience.

Available to Back Order
Product Description
Our renowned ballistician, Bryan Litz, designed the new 184gr F-Open Hybrid to be slightly heavier, slightly longer and have a more aggressive ogive shape; giving it a ballistic advantage to our existing 7mm 180gr Hybrid and VLD Target Rifle Bullet designs. This Rifle Bullet complements the 30 cal 200.20x Hybrid Target Rifle Bullet, which was designed specifically for F-TR. Just like our 200.20x Rifle Bullet, we took an existing design and optimized the ballistic profile to make it even better.
The 7mm 184gr F-Open Rifle Bullet is ideal for loading into 7-08 Rem, 284 Win, 7mm SAUM, 7mm RUM, 7mm Rem Mag and other popular 7mm cartridges.
Features
Hybrid Ogive-Hybrid Ogives blend the best aspects of tangent and secant nose shapes into one ogive. Near the bearing surface, the shape starts off as a tangent, which makes it easy to tune, then transitions to a secant ogive, which results in a flatter trajectory and less wind drift.

Consistent Core-Our exacting core manufacturing process is one of the reasons when you buy a box of Berger, you don't have to worry about sorting by weight. This gives you more reliable drop, consistent BC, and better accuracy.

Boat Tail-Boat Tail bullets provide an aerodynamic advantage at longer ranges over their flat base counterparts, especially while transitioning from transonic to subsonic velocities.

J4 Hunting Jacket-J4 Precision Bullet Jackets are the #1 choice of custom bullet manufacturers. They are the most consistent and concentric copper jackets in the world holding an unprecedented +/- .0003" tolerance. J4 hunting jackets are produced slightly thinner to allow for 2-3″" of penetration before rapidly expanding, producing extreme hydrostatic shock and a massive wound cavity.
Specifications
100ct Part #-28408
100ct Box Weight-2.75
100ct Box Dimensions-3.4 x 3.4 x 1.7
100ct MSRP-68.99
500ct Part #- 28708
500ct Box Weight - 13.7
500ct Box Dimensions - 5.2 x 6.3 x 3.2
500ct MSRP - 324.99
Caliber- 7 mm
Bullet Weight-184 Grain
Product Line- Hybrid Target
G1 BC-0.695
G7 BC-0.356
G7 Form Factor-0.937
Minimum Twist (or faster)-1:9"
Ogive Style- Hybrid
Base Style-Boat Tail
Jacket-J4 Hunting Jacket
Sectional Density-0.326
Bullet Dia.-0.284
OAL-1.575
Base to Ogive-0.82
Nose Length-0.808
Bearing Surface-0.542
Boat Tail Length-0.225
DELIVERY INFO
A delivery cost will be added to your order at checkout and is relevant for standard delivery to England, (parts of) Scotland and Wales (excluding Channel Islands) at £6.95 for 2-3 day delivery.
PLEASE NOTE: All items deemded as a 'Firearms' or over the standard delivery weight limit (Gun Safes) may have extra charges for delivery. You must enter an RFD (registered firearms dealer) address at the checkout for all firearms orders that are not being collected in store.
Delivery costs to the Highlands and Islands are detailed at the checkout.
Please see full information here
RETURNS/CANCELLATIONS
As detailed in our Terms and Conditions you may cancel your order at any time up to the end of the seventh (7th) day from the date you received the goods. Unless the Goods are faulty (verified by us) or obviously not the goods originally ordered we reserve the right to reclaim all costs incurred by us in recovering them from you and may set such costs off against the amount to be re-credited to your debit or credit card. See more info here

Note: Currently not available for delivery to Ireland, Europe, North America, Australia and New Zealand and R.O.W..
ZERO MY RIFLE
Benefits from buying your new rifle & scope at Rifleman Firearms. One of our unique services we offer free to package purchasers, is to professionally set up your new rifle, level the scope, set up the correct eye relief and zero it on one of our ranges, so you are ready to shoot as soon as you head home. So, there's no need to find a sheltered corner in your local field and lay down in wet grass to try and zero it - we will do that with you in controlled conditions to ensure greater accuracy and save you time, ammunition and money!
Collect in Store
This item is available for collection.
Home Delivery
UK mainland delivery from £6.95
Loyalty Scheme
Earn up to 57 loyalty points with this product.
People who bought this also bought...
---
---
---
---
---