Bergara Wilderness Hunter Rifle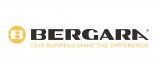 Bridging the gap between the B-14 and Premier Series, we bring you the B-14 Wilderness Series. This series tackles the need for rifles that can withstand the rugged and unforgiving wilderness while blending into those very same elements – hence Bergara's hand-painted camouflage stocks with added webbing for increased texture and grip.
All Wilderness Series barreled actions features Sniper Grey Cerakote® finishes for advanced protection in harsh weather. The feature a seamless, omnidirectional, and multi-ported muzzle brake that will reduce felt recoil by up to 35 percent.
All B-14 Wilderness rifles are capable of producing sub-1.0 MOA groups or less at 100 yards using factory match grade ammunition.
PLEASE NOTE: Delivery times may be longer for various Calibre options.

Available to Back Order
Available to order
Product Description
Manufactured in Bergara, Spain, a region known to produce some of the finest guns in the world, Bergara has combined the most technically-advanced barrel manufacturing equipment with an unwavering commitment to quality and value. This superior technology combined with decades of barrel making experience delivers a production barrel that performs like it was custom made.
With the most technically-advanced barrel manufacturing techniques, state-of-the-art machinery and an unwavering commitment to quality, Bergara Barrels has become the barrel source of numerous top-tier gun manufacturers in both Europe and the United States. Now, with Bergara Rifles, we are building a full line of precision rifles, engineered and built to enhance the performance capabilities of our world-class barre
The B-14 Wilderness Series provides a great deal of added value for the hunter that wants a no-nonsense performer that is built to withstand the backcountry. We are breaking through the uninhabited and inhospitable regions to bring you the protection needed.
We believe the word wilderness, while may be rugged, harsh and unforgiving, describes an experience rather than a location. We built the B-14 Wilderness Series to match every stride taken off the beaten trail.
SPECIAL FEATURES
Bergara B-14 Wilderness Hunter
The B-14 Wilderness Hunter rifle features a molded synthetic stock made of glass fiber reinforced polymer and Bergara's hand-painted camouflage.
Straight comb polymer stock
The molded synthetic stock is made of glass fiber reinforced polymer. During the molding process, solid steel pillars are inserted and permanently molded into place, providing a secure and stable bedding surface for the barreled action. A SoftTouch coating gives the stock a soft, tacky feel that is easy to grip even in harsh weather.
Bergara Action
The Bergara barrel on this rifle, for hunting whatever your heart desires, is complemented by our super-smooth B-14 Action, which is a two-lug system with a sliding plate extractor and a coned bolt nose and breech to ensure a smooth feeding and extraction of the cartridge. It has been factory drilled and tapped to fit Remington 700 style rings and bases.
Internal Box Magazine or Detachable Magazine
The Wilderness Hunter features your choice of an internal box magazine or detachable magazine.
Bergara Barrel
The Bergara 4140 CrMo steel barrel is finished in Sniper Grey Cerakote®. The muzzle is not threaded.
SPECIFICATION
WEIGHT: 7.1lbs - 7.3lbs
RATE OF TWIST: 1:8" - 1:10"
MUZZLE DIAMETER: 16.6mm
MUZZLE THREAD: NO
OA LENGTH: 41.5" - 44"
BARRAL LENGTH: 22" - 24"
STOCK: CAMO SYNTHETIC WITH SOFT TOUCH
DELIVERY INFO
A delivery cost will be added to your order at checkout and is relevant for standard delivery to England, (parts of) Scotland and Wales (excluding Channel Islands) at £6.95 for 2-3 day delivery.
PLEASE NOTE: All items deemded as a 'Firearms' or over the standard delivery weight limit (Gun Safes) may have extra charges for delivery. You must enter an RFD (registered firearms dealer) address at the checkout for all firearms orders that are not being collected in store.
Delivery costs to the Highlands and Islands are detailed at the checkout.
Please see full information here
RETURNS/CANCELLATIONS
As detailed in our Terms and Conditions you may cancel your order at any time up to the end of the seventh (7th) day from the date you received the goods. Unless the Goods are faulty (verified by us) or obviously not the goods originally ordered we reserve the right to reclaim all costs incurred by us in recovering them from you and may set such costs off against the amount to be re-credited to your debit or credit card. See more info here

Note: Currently not available for delivery to Ireland, Europe, North America, Australia and New Zealand and R.O.W..
ZERO MY RIFLE
Benefits from buying your new rifle & scope at Rifleman Firearms. One of our unique services we offer free to package purchasers, is to professionally set up your new rifle, level the scope, set up the correct eye relief and zero it on one of our ranges, so you are ready to shoot as soon as you head home. So, there's no need to find a sheltered corner in your local field and lay down in wet grass to try and zero it - we will do that with you in controlled conditions to ensure greater accuracy and save you time, ammunition and money!
Product Features
Barrel Length: 22", 24"
Calibre: .300 Win Mag, .308, 6.5mm Creedmoor, 7mm Rem Mag
Orientation: Right Handed
Collect in Store
This item is available for collection.
Home Delivery
UK mainland delivery from £25.00
Loyalty Scheme
Earn up to 970 loyalty points with this product.
People who bought this also bought...
---
---
---
---
---